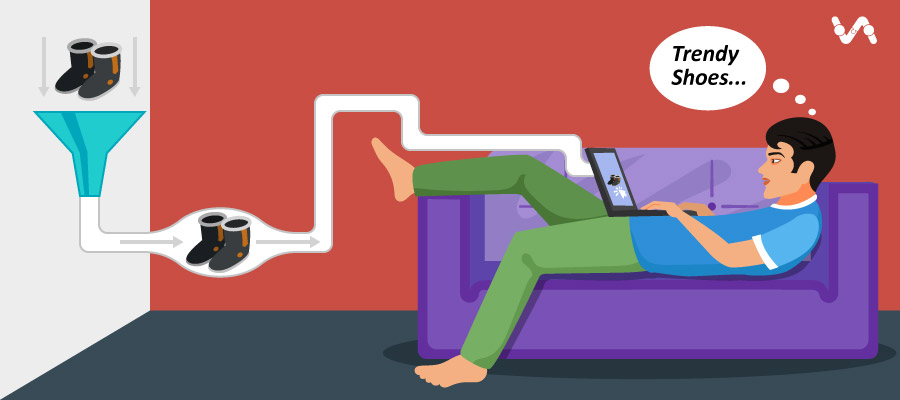 Which factor of your website gives the maximum guarantee of generating profits? Your business might fall short if you answer 'traffic'. An enticing look of website may attract a number of people but can't trap them for more than a few seconds, which, in turn, increases the website bounce rate and a downfall in overall business. No matter how beautifully you present your products or services, if these are not fulfilling users' needs they would never come to the transactional cycle.
User Engagement is important
What brings business to you is potentially how long visitors stuck on your website. Searching queries, posting feedbacks and considerable time duration of staying on website are some positive responses from the visitor's side. But when and why people give you such lucrative indications?
Any solution which is meeting user purposes is said best therefore it is very important to understand what people are looking for (user intent). Having a mind reader is important and smarter business implementation today but tough to achieve.
What if a shopkeeper offers ice cream to a kid who is demanding for chocolate, will he/she buy? Of course, no. In off-line selling human intentions can be noticed to some extent and they are offered with a variety of things accordingly like if a kid is asking for chocolate then he would possibly mention the name or at least something that would give a clear way to seller what to sell. But in on-line business this can be made possible with the help of some lead conversion tools.
What a lead conversion tool does?
There are basically three types of users- navigational, informational and transactional. The navigational users enter the keywords for specific items or services and keep intention of making transactions or garnering informations. The informational visitors have no intention of making purchase, they visit your website just for collecting the relevant data. The last and most important category is of transactional users who may or may not be your advocate customers too. These users have a proper mind set of purchasing product or service and they enter keyword accordingly.
The lead conversion tool tracks all the keywords and filter the authentic information. This data is used to optimize the landing page and other pages of website so maximum visitors can be engaged with the website. Thus website conversion rate can be effectively increased by presenting the desired web informations.
Following are some ways to boost the visitor engagement on your website:
Design website through audience eyes
     You create a website for solving some complexity hence before constructing it you must have a thorough knowledge of visitors' problem only then you can provide them with a satisfactory solution. Someone perfectly said, 'first impression is the last impression' but here again one point is necessary to mention that making website presentable can only help to initiate the desired action (transaction) not the assurity of task done successfully.
Communicate your subscribers very frequently
     Your advocate customers are your true partners and would always significantly contribute in making business profit. But, for more profitability it is important to be interactive with them and make them aware of newly launched products. Apart from advocate customers, other customers who buy once and mistakenly not returns back will be an opportunity loss for you hence collecting email of such subscribers and sharing business related information can drive them back to your website. This important information about the customer can be stored with the help of user engagement tool.
Fill your website with quality content
     Entrepreneurs are facing a fierce competition as website businesses today is spreading rapidly. Two major reasons behind this are the world has become more digital now and many on-line service facilities help even a normal person to start a business at low cost & less time. Since people don't connect face to face , they simply go through the content you post in your website. Content plays a major role in ranking your website better in search engines. Search engines frequently change their algorithm and mark pagerank accordingly. Creating fresh and correct web content make a clear pave to success and attracts a large number of website visitors.
     People have shortage of time in today's busy schedule and if your website takes more time to load, they will undoubtedly go with your competitors. The low speed of page loading adds into increasing the bounce rate and finally pushes business to close the door. The heavy graphic and video sometimes slow down the page speed so all visual data must be incorporated smartly. The storytelling visual effects steals attention of visitors in no time and engage people for a long time. The more people get engage with your pages the more is the chance to convert them into the customers.
Give a clear look to your website and link each related post at the end
      Your website must look arranged and navigational as people have not enough time to scratch their mind in searching for desired items. Each category should be specified specifically so that visitors can easily read whatever information they want to gain. Also, related posts are very important to take business to the next level. Means if your visitor is searching for something then rather than confining your website to those options only, you should try to put forward more better choice before them. It ultimately helps to boost your business growth.