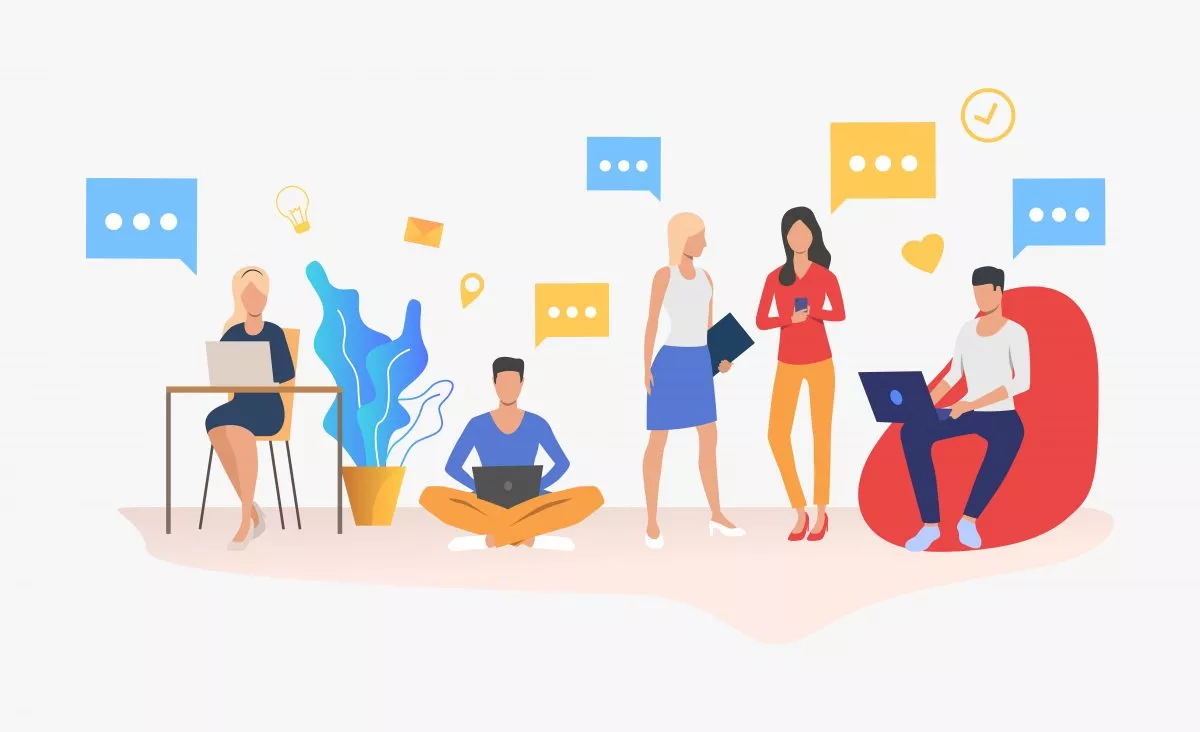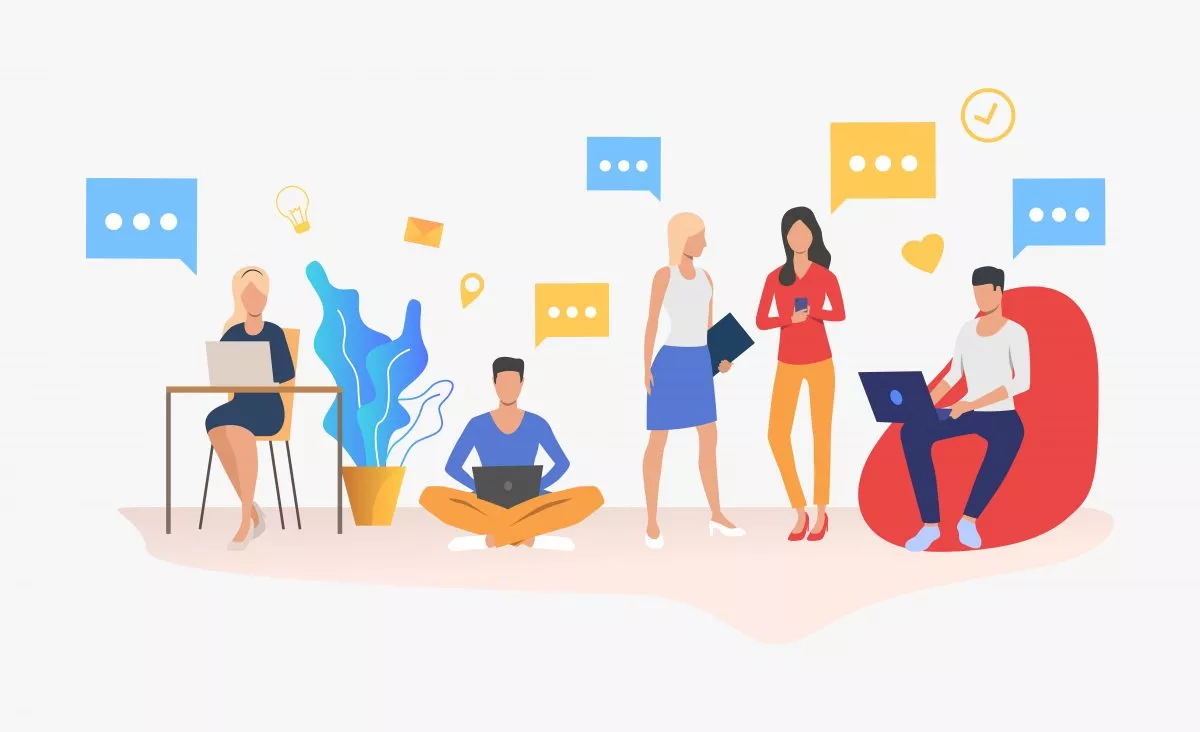 Running a SaaS (Software as a Service) business. What do you think is the best way to connect with your customers?
Believe it or not, 78% of customers first research on a search engine and then decide about the product.
However, when it comes to a SaaS product then this ratio is almost 100% because nobody likes to purchase software without having a trial of it.
So if you are based in Sydney and your customers are coming from India, UAE, US or UK, how do you think you can connect with them?
Few ideas come to mind as they are popular among developers;
Evergreen "Contact Us" form to schedule a meeting.
Local phone number of your country where they can call you.
Phone numbers of different countries to let them call you without spending a bomb.
Live Chat (Yeah! it is popular)
VoIP services like Skype, Zoom, WhatsApp, Facebook Messenger
Simple Email ID where they can send you the mail.
Mailing address so that they can send you a physical mail with their requirement.
Social media handles to send you tweet with their requirements or doubts.
Let's see the pros and cons of all those mediums so that you can decide on which works the best for your business.
Contact Us Form
Pros – They are easiest to implement and any developer can build one for you. Add a few HTML elements to get Name, Phone, Email and Query and send them over the email to the right person.
Cons – While they are easy to build and implement they are asynchronous. It means the customer will never get the response on an immediate basis and also the cost to the company to connect with the customer is also high.
Also, the connect ratio is also very low due to the asynchronous nature of the communication. For example, while in California it's 10:30 AM (where the customer is based) it will be 3:25 AM (next day) in Sydney.
There is no way the customer may be able to connect with the business at that time unless they have 24×7 operations.
Some of the contacts us forms tools and services, try;
Local Phone Number Of Your Country
Pros – Not all SaaS products are global and if your business fits in this category then getting a Toll-Free number in your country is the best bet. All your customers can call you for free. Get an IVR on it and voila manage your business calls and leads like a pro.
If a Toll-free 1800 number is a costly affair due to calls received for support then you can go with a virtual number to get the calls and route them to your agents.
Cons – Offering support on a toll-free number is a costly affair and drain money pretty fast. Also, if your business is global then putting a local number of your country adds friction between you and your fresh lead.
Another issue I found is that people are reluctant to dial a number seen on a web page, however, it's not an issue if they are browsing on their mobile as you can just add the Click-to-Call button.
You can start from the following list to get a local number
Add A Different Number For Every Country
Pros – You just removed big friction from your customer's mind by adding a local support number. Local numbers are assuring the customers that they don't have to pay to get the support by dialling an international number.
Cons – You can't get the numbers for every country. Even if you get them for a few countries from where you are getting the most business, you will lose the business from other countries.
Also, managing many numbers for a single function is not financially viable, considering their management, rental, usage charges, etc.
You will also need a professional IVR service to manage multiple numbers but again a single IVR service can't cater to all your numbers and it means more expenses.
Get a number in every country from these service providers;
Live Chat
Live chat widgets allow your customers to contact your representatives via a chatbox. They can type in their responses & queries just like a chat app (e.g. Whatsapp).
Pros: No brainer, everyone knows how to use it and with AI-based chatbots, it's even more beneficial as now you can interact with customers even if none of your agents is online.
There are so many open-source tools and free tools available, which provides basic text chatting.
Cons: Not everyone likes to chat on their mobile screen, especially the 45+ age range.
Language is also a deterrent to initiating the chat. Some customers are more comfortable in writing in their vernacular than English (which is a kind of universal language for these tools).
Many times customers get offended by chatbots and leave the session midway leads to the loss of a prospect for the business.
Some of the most popular live chat tools are;
VoIP Services
When dealing with international clients VoIP (Voice Over Internet Protocol) services are all-time favourites.
Pros – VoIP enables you to reach your customers in a cost-effective manner. You can contact customers anywhere in the world most of the time free of cost.
Customers are already using them for their personal use so there is no learning curve for them and they are comfortable in using them.
Cons – These free VoIP solutions are one-to-one i.e., you can forward the calls to a single person and if he misses the call then you will lose the leads as well.
There are no centralised logs for the calls. You can not check which agent attended the call or missed it on a particular date or whether they are attending the calls or not.
You need to mention all the IDs of the agents on the website and users can call on any ID and there is no way to set schedules.
Some of the popular VoIP services are;
WhatsApp
Facebook Messenger
Email ID
Cons – Tons of spam. You will be the favourite person for all the bots who are searching the web to scrap the email ids to send Spam.
Communication is asynchronous i.e. customer has to wait for your reply and they will also not find this easy.
Pros – The easiest way to allow your customers to contact you. No recurring cost for a SaaS product or maintenance.
Create a free email ID from any of the following websites;
outlook.com
gmail.com
yahoo.com
Mailing Address
Ok, let me confess. When I added this option there was a pun intended. However, if you are seriously considering this then please DON'T.
Pros – There are no pros to asking your customers to visit your office to get the details unless you are selling some physical item.
The only thing good is mentioning your mailing address to show the customer that you are a genuine business and have a local presence.
Cons – Customer will not come to your office to just get the details. You will also offend them by showing how less you care about them.
Social Media Accounts
This is the age of social media. Right? Yes and no.
It is the age of social media to market your products but very hard to get conversions for B2B sales.
Pros – Remain in touch with your audience. Show them what's new with the company and how it could make their lives easier.
Shows the trust of others in the product in terms of following, likes and comments.
Talk in their own language and hang where your customers are. Again, it's a very good marketing tool but getting regular sales through it is tough.
Cons – Few complaints or negative reviews will destroy life long reputation even if you are working to solve a customer's problems.
---
That's it, folks!
Let me know what do you think about these mediums to interact with your customers. Did I miss anything?
And one more important thing, don't miss to check ZipCall, which will help you to communicate with your customers (specially designed for SaaS business) in real-time.