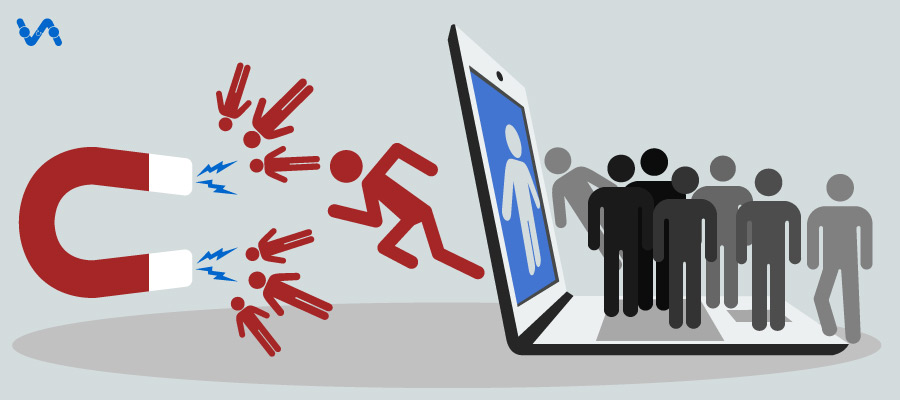 This is 'one' question often asked by Businesses worldwide. Unfortunately, most of the business never find a perfect solution to increase Sales Conversion rates. It is not easy to pull off healthy conversation rates for any business. The problem lies with the fact that every business has its own unilateral audience and the same audience may not bear fruits for any other business(except in similar product/service). What works for one Software Company may not work for other software company and vice versa. Considering this fact, it is actually vague to think that one simple trick alone can magically set your sales graph straight.
The 'Sale' is an organized process and it does not happen by chance. You are rather too much optimistic or too unwilling to improve if you expect a trick alone to overturn your sales conversion rates. I wish it was true but sadly, a Business doesn't succeed like that.
You ought to strengthen those attributes which add more value to your products and pull more crowd. In today's digital era, the website can be a great asset for any business to explore growth and build a strong foothold in the market. It also maneuvers an undistinguished charm and a terrific public outreach. So as a Business, you should not miss exploiting this immense potential that a Business website offers.
Building a website is just the half-way mark in the longer run leading to success. You need to add inbuilt sales funnel to your website which motivates visitor toward sales. The stronger sales funnel ensures more sales and thus, reap more profits. Given below are few attributes which help to build strong sales funnel for any business website. This makes sure that your Leads are genuinely more interested in your product and thus more easy to convert. Thus, it genuinely shows a higher conversion rate.
These Attributes Actually Increase Sales Conversion Rates of a Business Website;
Content Discovery is the aspect which sees the ease and convenience of finding a content on the website for apparently new visitors. A complicated and disorganized website setup makes it harder for a visitor to explore the website content of his choice. An easy and convenient content discovery ensures low bounce rate.
There are many websites which attract enormous traffic but most their traffic jumps out due to the sluggish and uncanny presentation of the content. What's the purpose of attracting visitors if you can't hold them for a second? It is the responsibility of a website to not only show relevant content but also make it easy to explore so that the traffic stays on your website for long enough…
Once you retain a visitor by offering him the content which he wanted to see, it is also important to make sure that user engages with the website. User Engagement is a relatively new term for the starters but for a well-established website, it is an undoubted priority. User Engagement generally represents the way you present yourself. To be more specific from a business point of view, it is the way you nurture your visitor's interest. A good product may not sell on Internet if the product information is not convincing enough to the like of a visitor.
User Engagement makes sure that a visitor who visits a website is seamlessly involved with the experience of the website. When you make sure that a user is happy and convinced with the overall experience of your website, it is more likely to convert the visitor into a lead and that too, a healthy one.
'Easy-to-fill' Contact Us Form
Contact us form is the key to a convert a visitor into Lead. And if you don't adopt a captivating contact us form, you are probably going to lose many potential leads. You can't convince each and every visitor to fill the form. You can just offer him to fill the form and it's entirely upon a user whether he fills it or not. If your contact us form is lengthy, boring and asks irrelevant information, then you should never expect a person to fill it. Nobody has this much time to waste.
Make your contact us form more relevant and compact. Ask for only those information which matter. Try to theme it beautifully and present it an eye-catchy style. Use auto-fills for user convenience. ( Learn more about Captivating Contact us form.)
It is vital to capitalize key moments of whether it is in life or in business. The same is true for a business. Always make sure to capitalize on the mood which you develop over the mind of a visitor. Giving a call to action feature is the best way to do it. Make sure that you build over the platform which your website served. Providing such an influential feature might enhance your visitor traffic and make sure that you are able to convince the visitor for a sale. There are two times better chance of conversion while a visitor is still under the influence of your website. If you delay your response, someone else will bounce on the opportunity which you created.
When a visitor visits your website and is not amused with the content, he tries to jump to any other page. If you target this 'Leave Intent' of a visitor specifically, you stand a good chance to acquire his attention at once. You can do this by taking help of attention seeking tactics such as 'an offer' or 'a freebie' or anything that stops the visitor from jumping. It can be any other gimmick if it serves the purpose i.e. stop the visitor from jumping to any other page. If successful, it mostly generates enough interest that makes the user go through the website all over again.
Interactive Pop-ups

Pop-up is a reliable eye catchy and attention grabbing tool for the website. But it is equally important to utilize the potential of a pop-up effectively. And this can be done by using an appropriate, enticing and properly timed pop-up. You should make sure that what you on your pop-up should raise a curiosity in the mind of a visitor. Timing is the equally important prospect of making a pop-up effective. Wrong timing might pollute the overall impact and spoil the chance to attract the customer.
Use the analytics data to your advantage. Serve the visitor with an experienced accustomed to match their choices. This is one of those tricks and increases the taste for every individual. This is being used by many e-commerce websites to entice engage and capture visitors to their likeness. This will also help you find the credibility of a visitor because not every person who lands on your website is essentially there to make a purchase. Trying to convert such visitors and capturing them as leads can be hazardous, a complete waste of time and money. And if the data tracks backs to suggest a visitor as a potential lead, you can accordingly target them for favorable results.
These factors add more value to a website. The website can be as good as you make. And therefore, it is your duty to make a website that favors your business and grows its audience gradually and consistently. The website is also a critical part of branding and many business websites have turned the business into a brand.