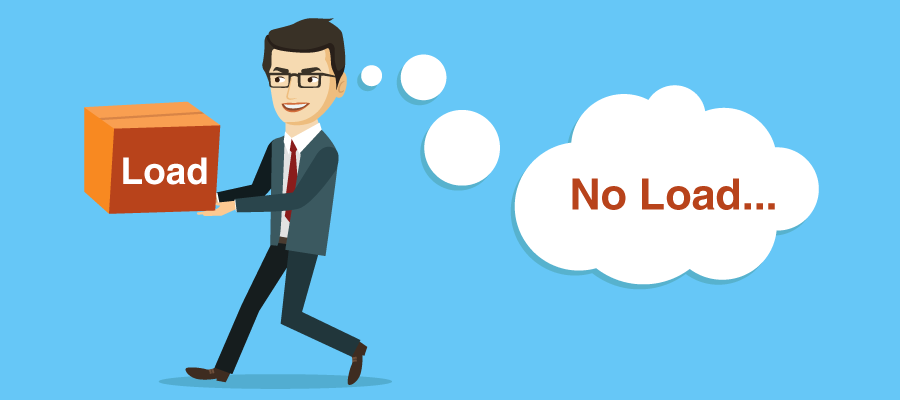 Tracking sales activity of your staff is critical when they are on the field for work.
A businessman is always under the pressure of making his team productive and make efforts to bring out the best from them. But that doesn't come handy, one has to make efforts to be a part of the race with his competitors. A technology which can help you in tracking your on-field staff act as a helping hand in achieving more. A sales activity tracker makes your work easier and reduces the workload. It keeps a track on your staff's sales activity and you get the DSR (Daily Sales Report) from them with accurate data.
To keep a note on your sales staff, you don't need to spy on them and loom them. You can see and follow them by sitting at your workplace. A tracking application in the form of mobile phone makes your work easier.
Reasons Why Sales Activity Tracker Reduces Manager's Workload?
A Sales Activity Tracker is helpful for a manager in lot many ways. Being a manager it reduces the workload and with this tracker, their sales team is punctual, sincere, obedient, productive, efficient and a lot more. Check out the top reasons that reduce manager's workload:
It simplify your Sales Process
When you plan to track your team with a good sales activity tracker, it eases your workload and makes sure that your team works in order and are punctual to their work thus simplifying your sales process. This tracker helps you know that your team works efficiently and diligently while performing a task when on-field. A manager now can focus on other departments and can perform in a better way.
Helps you to calculate achievable goals
The company goals are hard to meet, right? A manager has to work day and night focusing on the performance as well as the quality of the work which will only result in a high attained result. A sales activity tracker makes a manager work easy and helps in performing work and achieve the goals by making sure that his team is performing the task when on-field timely or not.
You are able to track better opportunity
Opportunity doesn't come easily to a manager. He has to put in a lot of efforts to make sure his business is growing and is successful. Now, when a manager has got a great opportunity to make his business successful, he can do so without getting bothered for his team and his tracking details. With a sales activity tracker, a manager can easily track his on-field employees and make sure any great opportunity is not being missed.
Encourage Salespeople to Self-Monitor
As a sales manager, your most of the time go off in monitoring your sales team's activity. Using a sales activity tracker can help you in making your team efficient by making them monitor their activity on their own through the tracker and reduces your work. At the end of the day, you get DSR (Daily sales report) by them and can analyze their activity easily with authentic data.
Time is money in business!! The amount of time you spend in not so important things like tracking your field staff and making a call every second to know that whether they are performing their work on time or not. This is where you spend your crucial time on those things which do not require your concern rather you should focus on more productive things. A sales activity tracker helps you in gaining more time on productive things and which eases your day and helps you to generate more revenue.
This tracker helps a manager to reduce his workload and can focus on more important things.
How a Normal day goes off a Manager before using a sales activity tracker?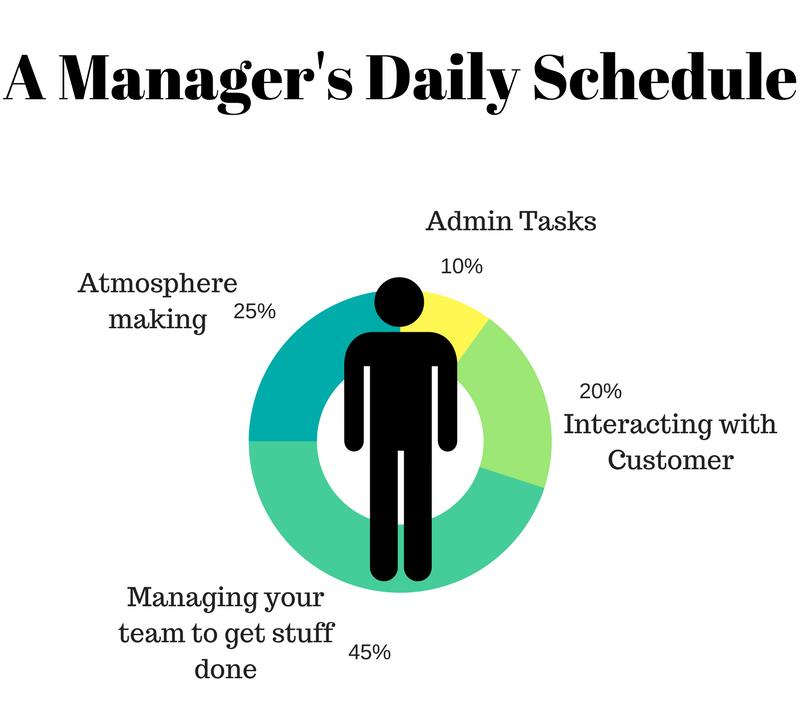 A manager day is very busy, he has to do a lot many tasks to excel in his business. The above information shows a manager's daily routine and the percentage amount he spent the whole day:
20% of time is spent on interacting with customers
Providing a warm welcome
Serving customers and selling the product
Make sure the customers are satisfied with their service
45% of time is spent on managing your team to get stuff done
Assisting in developing the team
On the spot coaching to improve team's performance
Working with your team members
10% of time spend on admin's task
Completing the paperwork
Setting and checking the standards
Ensuring right people are there at right job
25% of time in atmosphere making
Creating a friendly environment in the office
Making customers moments special
Bring energy in the work
This shows that a manager life is not an easy one, he has to do several tasks keeping everything as his top priority. A sales activity tracker can make his work easy and simple as it utilizes his 45% of the time in managing his team to get the stuff done by tracking his on-field staff daily activity and providing DSR with authentic data.
Finally, it can be said wisely that a sales activity tracker eases and reduces manager's workload.