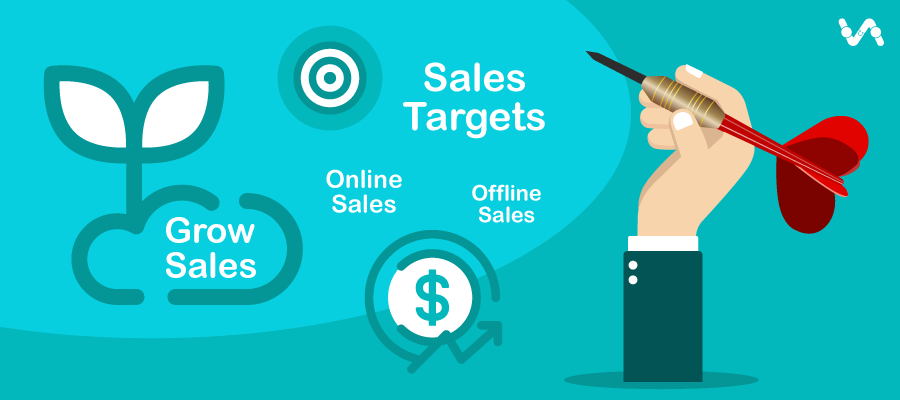 Whenever someone starts a business wants to raise sales for booming their business. The most cost effective way to start a business is to apply online method. Yeah, you read it right.
As we all know sales can be done by two ways:
Online Sales
Offline Sales
The major difference between the online sales and offline sales is lead generation.
Lead generation is comparatively easy via online medium rather than offline medium. In this way, you can pass the most problematic hurdle of sales. So let's talk about how to grow sales with fewer efforts. Scrap.me is the product that will help you not only in lead generation but also cares the customer and your business.
Some features of this product are here that will help you to grow the sales:
Interact with your customer
It is important to make your customer comfortable with you so that you can know about their needs and interest.
Sometimes chatting is not enough, you have to use some other ways like,
Interactive website (static website gives dynamic look and feel)
Dynamic contact us form (not an ordinary form, comes with testimonial)
Social Media Buttons (tells about your social presence)
Advanced Lead disbursement
Lead management also affects your sales more than lead generation. This product automatically assigns the lead to the executive. Now you may say, to which executive? How can this product decide? So lead disbursement depends on the following parameters:
Number of leads (which executive has less number of leads than others)
Time duration (fixed time for a particular executive)
Management's wish (distributed manually by the owner)
Auto follow-ups within predefined time
Sales executive do not have to worry about the follow-ups. You just have to define the time for the respective customer and this product do it itself.
Many user engagement traits
Engages the visitor to the website and encourages to buy the service or product. User engagement tools are the contact form, deal bar, web notifications, webhooks, last minute deal, side pop ups, splash page, testimonials, and dashboard.
Trace the customer's footsteps
Google analytics helps you to know about the customer's interest so that you can talk to your customer accordingly and reassure them that you are different from others.
Auto reply at the time of lead generation
When your customer fills the enquiry form, your sales executive and the customer itself get the notification through email.
In the notification, a customer will get the sales executive's name and contact details and executives get the customer's details along with the enquiry.
The ability to sell someone something – whether it's a product, a service, or an idea – is the paramount skill at the core of many jobs in the business world. In this article, I have listed out six of the most effective sales techniques anyone can implement in their business to boost sales and make more profits. Increasing sales amount is not just enough. You need to increase profits as well and these services will not only increase sale but step towards the profit.
Wish you all the best…!! 🙂