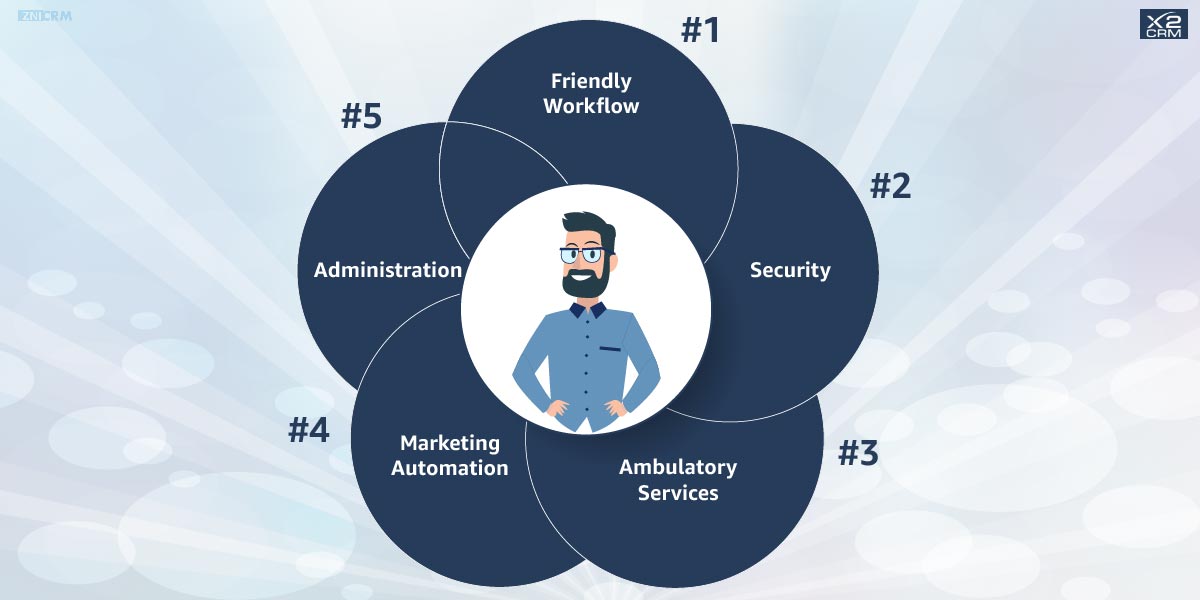 Check out Part-1 of the article https://znicrm.com/resources/151/50-best-crm-in-2022-how-to-decide-best-one-for-your-business-part-1
Oliver: Let's take a step ahead towards our companionship. 
Shawn: Yay! I am eager to do so.
Oliver: Yup! So, here we go for the following discussion.
SAP (Systems, Applications & Products in Data Processing)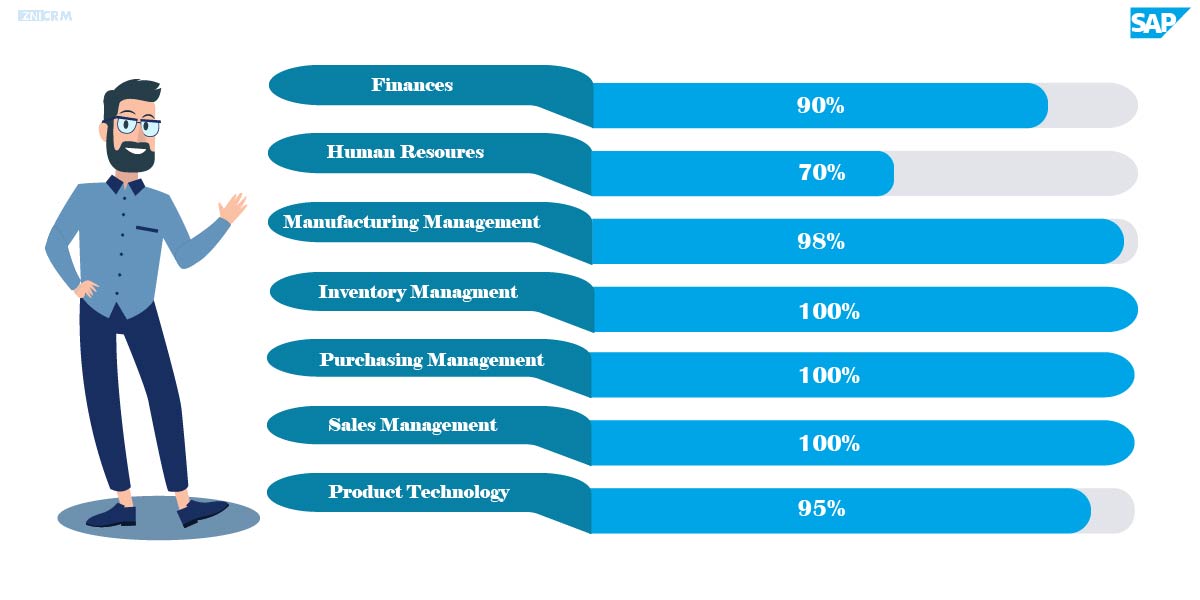 SAP can be defined as the world's leading software producer for the management of business processes, developing solutions. It facilitates effective data processing and information flow across organizations. While focusing on its past, in 1972, it was initially called System Analysis Program Development, later abbreviated to SAP. It grows from a small venture to a multinational enterprise. Its headquarters is in Walldorf, Germany, with more than 105,000 employees worldwide.
It established its original SAP R\2 and SAP R\3 software and set a standard for enterprise resource planning (ERP) software. The company's integrated applications connect all parts of a business intelligence suite on a fully digital platform, replacing the process-driven, legacy platform. Moreover, today SAP has more than 230 million cloud users, more than 100 solutions covering all business functions, and the provider's most extensive cloud portfolio.
SAP is best known for ERP software. It is the largest non-American software company by revenue, the world's third-largest publicly – traded software company by revenue, and the most prominent German company by market capitalization.
It has been serving as a solution for data management and developing processes in enterprises for years. It is an organized presentation of 3690 features arranged into the standard Enterprise Resource Planning (ERP) structure, with clear modules and sub-modules. Its rates have a level of support SAP ERP offers for every feature, from full support to partner add-on, customization, third-party, etc. SAP ERP's overall performance sets the benchmarks against the industry average.
Features
SAP ERP offers complete coverage of financial characteristics. It acts as an exception; it gives other ERP software packages and support on average 90% of attributes for this module. It results in an observable lead for SAP ERP.
It enables SAP's software a substantial lead over other software systems, which support an average of systems that adds up about 70% of attributes for the module. SAP ERP is an appropriate choice in the Human Resources module. The top competitor offers 360-degree coverage in this module.
SAP ERP supports an astounding 98% of manufacturing management attributes. Other ERP software interfaces on the market average 82% coverage in this module, meaning the SAP software has a perceptible advantage.
SAP ERP offers 100% coverage of inventory management functions and features. It is outstanding coverage that noticeably surpasses its competitors, which average 86% support for this module.
In this module, SAP ERP supports 100% of the functionalities. It is superb, given that its competitors cover on average 91% of purchasing management attributes.
SAP ERP holds unparalleled coverage in this field, supporting 100% of its features. The standard support offered by other ERP software packages is 90%. It provides the SAP software a notable advantage in Sales Management.
SAP ERP supports an astounding 95% of Product Technology functions. The SAP software package has a huge advantage with this strong coverage that outpaces the average competitor (66%).
Pricing
The cost of CRM software depends upon your company size so; you have to visit the official website for further detailed information. All the brochures and price-related official websites are updated mainly.
Conclusion
It allows recruitment HR transactions, changes, and transfers positions long with payroll timesheets reporting. It enables crude operations on all SuccessFactors objects. It will enable you to perform queries at the planned time, and it is also extensively learned and developed. This cloud computing solution helps you integrate to SAP ERP using SAP HCI or SAP PI. However, most of the clients in SuccessFactors help companies effectively manage HR functions in the cloud environment.
Salesflare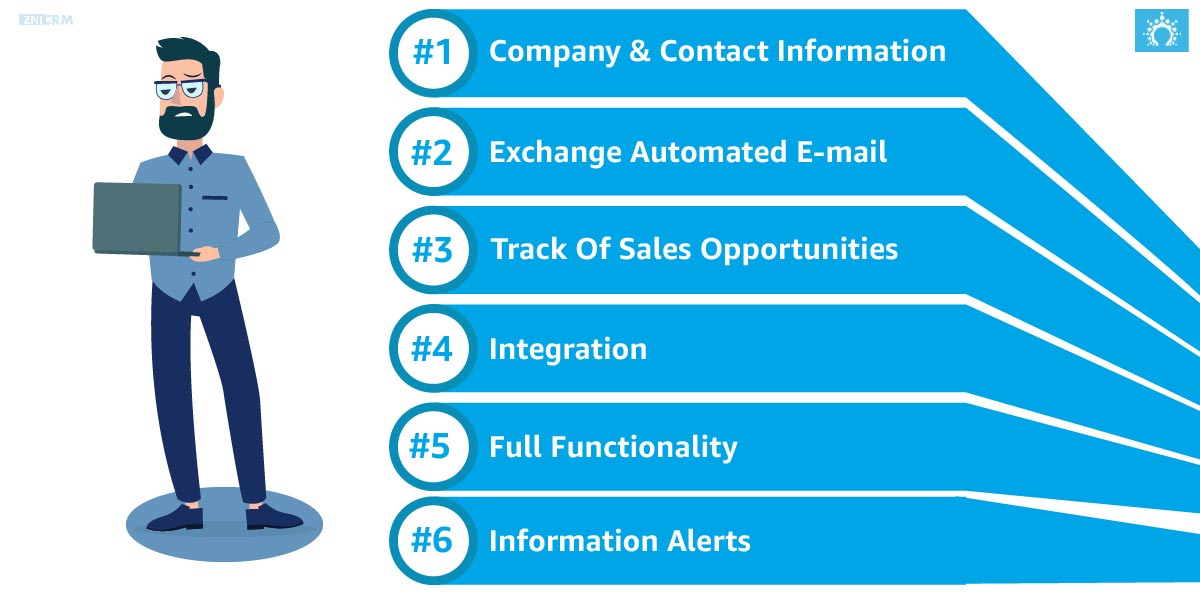 It is an intelligent CRM, one of the best for small businesses selling out for B2B uses. It's simply a zero-input sales pipeline tool that thinks and works for its user, not the other way around. It eliminates manual data entry, fills out your address book, and keeps track of all interactions with the people you're in contact with during your interactions. It grasps data from social accounts, company databases, phones, or emails and handovers it to you in self-operating customer timelines that tell you everything you need to know.
Salesflare dictates and reminds you what to do about leads so deals can't fall through the loopholes anymore. The projection of visual pipelines and powerful insights gives you a full grip upon your sales. Instinctive and easy-to-use, Salesflare turns complication into clarity so that you can transform leads into customers linkages. Salesflare works wherever you want and with whatever you are working with, whether desktop, mobile or just from a sidebar straight from your email inbox (Gmail or Outlook).
Features
Company and contact information is linked with social media profiles, email content, email signatures, and other sources, reducing the need for manual data-keeping.
Exchange automated email sequences to your prospects and customers so that you can connect with them.
Track of Sales opportunities in the visual, drag-and-drop sales pipeline.
Salesflare automatically logs phone calls and meetings through integration.
Use it on any device with full functionality, so you are not dependent on your laptop. Every feature that can work upon your android or iOS is available.
Some of the most valued features by users are witnessed as reporting analytics activity dashboards. It contains all the information alerts and notifications listed by the customers.
Pricing
Salesflare has three different cost of CRM software. It provides different editions from growth level $29 to $99. Although it also provides a free trial of its software.
In Growth, it's $29.00 one user per month, whereas $49.00 for one user per month at Pro level, and in Enterprise level, it is $99.00 one user per month. Moreover, pricing varies according to the customization of your CRM in Salesflare.
Shawn: My friend, you had an excellent command of CRM. I am impressed.
Oliver: Thanks! But I know you have also researched it, so do share it with me.
Shawn: Yes, I have read about them, so that I will discuss it further.
Streak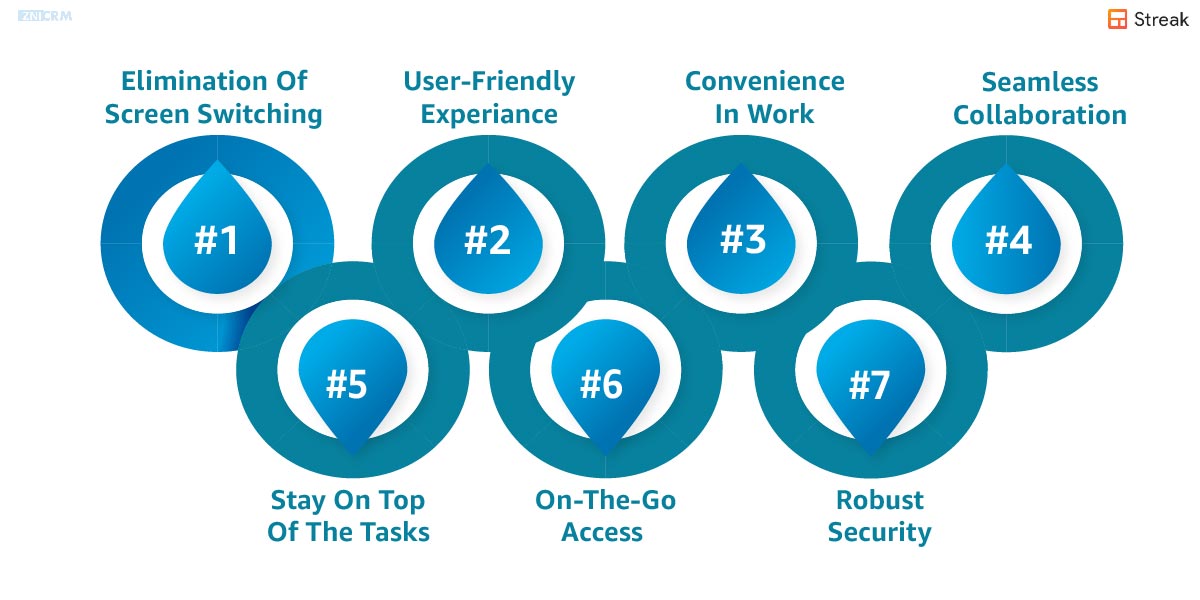 Streak CRM belongs to an American software company that is the developer of a legendary customer relationship management platform for Gmail. This company also developed Secure Gmail, an open-source Google Chrome extension that allowed users to encrypt their Gmail messages. Although it's a privately held company founded in 2012, Aleem Mawani is its founder. The company headquarters is in San Francisco, California, United States.
It is a highly-customizable product that rightly suits your unique workflow. You can use it in any work environment. So, here are some features listed below.
Features
Elimination of screen switching
As it has Gmail's based interface, you can perform tasks and view the information in the same place. The ease of access removes the tug war between CRM and other applications. It saves time and helps you to be more productive.
This feature of Streak makes it easy to use as it relies on integrations. Settings, addition, or editing elements are all very convenient to apply.
The app interlinks with the entire G Suite, so you can easily use the apps you're already familiar with and handle it. You can also use open API to integrate with other internal systems or build your integrations.
This feature enables to share essential information among themselves. The teams share critical information among themselves easily, like tasks, notes, call logs, and emails. So, everyone's on the exact page and acting in the most up-to-date context.
This feature arranges all the jobs according to their due dates, but you can filter them based on the pipeline.
Users can access tasks, view pipelines, automatically log calls and add pipeline contacts to their phones. It is actively available on android and iOS both.
The data is stored ideally on the Google Cloud Platform, providing the exact level of security and infrastructure as other Google products.
Pricing about Streak
The cost of CRM software varies according to the model you choose as it divides into four different categories;
The introductory level is for individuals who try out Streak CRM for an unlimited time.
The solo level is for single users and professionals looking for an all-purpose CRM at $15 per user per month.
Pro level for any sized business or team looking for a complete CRM solution, as $49 per user per month.
Enterprise-level is for the businesses looking for deep customization and data validation at $129 per user per month.
Therefore, you can say it is a powerful CRM and highly recommended utilizing their email power tools.
X2 Engine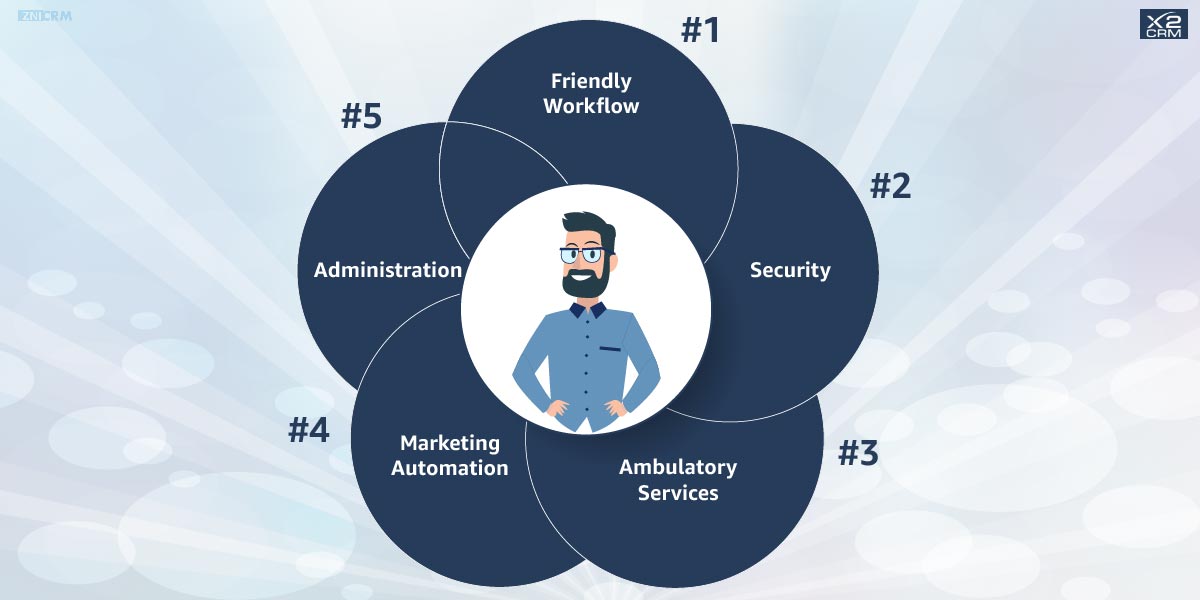 It is an on-premise and cloud-based open-source customer relationship management solution as it offers marketing, sales, and customer service capabilities. It caters to small, midsize, and large businesses. Marketing automation website activity tracking and contact relationship are some essential features that are accessible on this plat Furthermore, deal opportunity tracking, record relationship, sales funnel, process pipeline, line contact interactions are also embedded in it.
Features
It's a simple, fast, and elementary function, that requires only simple drag "Action" to a respective "Trigger." Accordingly, the CRM fills data automatically, just ready to use.
The companies have different security rules, team performance and client's trust depending on proper administration implemented on data and interactions. It offers control with a user, team, role type security, module, and workflow accessibility.
Ambulatory (Mobile) Services
All those employees who work together in the field need an approach to apply it to accurate, real-time data concerning their customers. X2Touch is a mobile version of X2CRM's desktop client. Users can view contact data and user lists quickly and seamlessly.
This considers marketing automation an essential component to customer engagement and advising your customer's journey. X2 Marketing Automation is integrated within every module and can trigger from any module, customer activity, campaign, or initiative.
The panel offers a wide array of managerial and supervisory abilities, tools, and utilities, all of which regulate the details of X2CRM. The administrators also have the flexibility to customize and extend X2CRM through X2Studio, an intuitive development tool.
Pricing
X2 Engine comes with two different editions with three other deployment options to meet your business needs. That's why the cost of CRM software differs according to the edition you will purchase.
Oliver: It was nice, Shawn. You know I have read about some of the best-known CRM software.
Shawn: Oh! I see; please acquaint me with these CRMs.
Oliver: Yes, pay attention to me, and you will get acquainted with it.
Hubspot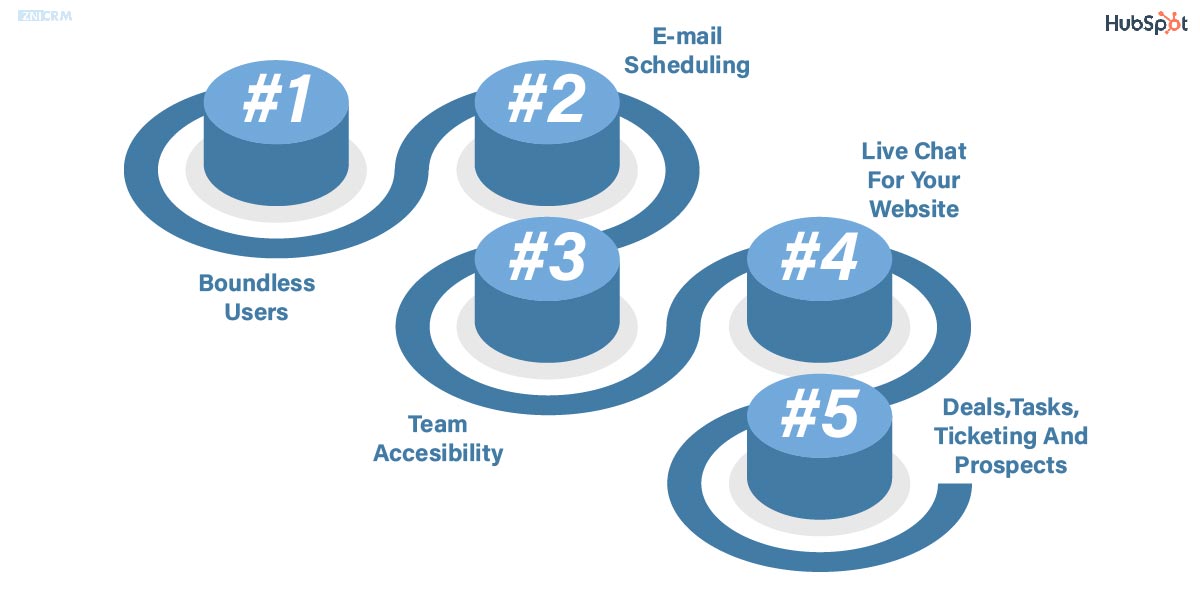 An American company that works for software products, sales, and customer services in the inbound market is popularly known as Hubspot. Brian Halligan and Dharmesh Shah had established the company in 2006. Its headquarters is in Cambridge, Massachusetts, US. This product and services provide tools for customer relationship management. It also includes social media marketing, content management, lead generation, web analytics, search engine optimization, live chat, and customer support.
Hubspot CRM takes care of all the minute details- logging emails, recording calls, and managing your data- freeing up valuable selling time. It frequently ranks among one of the best CRM software products for small businesses.
Its existing CRM is used to help every customer-facing team issue in a company, from marketing to sales to customer service. Hubspot users utilize it as a launchpad for all other marketing, sales, and customer service tools. Each department can approach leads there and use whatever additional tools they need from their department to enhance that lead's relationship with the company.
Features
You can store as many as 1 million contacts and companies on the free platform. Hubspot will keep all of your records and conversations with those contacts. It can store all of your documents and conversations with references.
Ease of scheduling for newsletters and email marketing campaigns. It also integrates conversation with leads and data stored.
It makes sure that everyone is on the same page and working for the same goal. It also makes sure that the work conducted is errorless and perfect.
Live chat for your website.
HubSpot also works upon the real-time facility so you can capture leads even after working hours are over.
Deals, tasks, ticketing, and prospects
It also allows you to keep track of every opportunity. It also looks forward to the sales procedure and making tickets for any clients who might have questions.
Lastly, we can conclude that Hubspot CRM is one of the most robust free platforms. It offers a list of tools you can use to extract qualified potential leads and do better business with your existing clients.
Pricing
The pricing differs as per the package you select as it divides itself into four different levels:
Free for trials $0
Starter $35 per user per month
Professional $560 per user per month
Enterprise $3200 per user per month
Pipelines CRM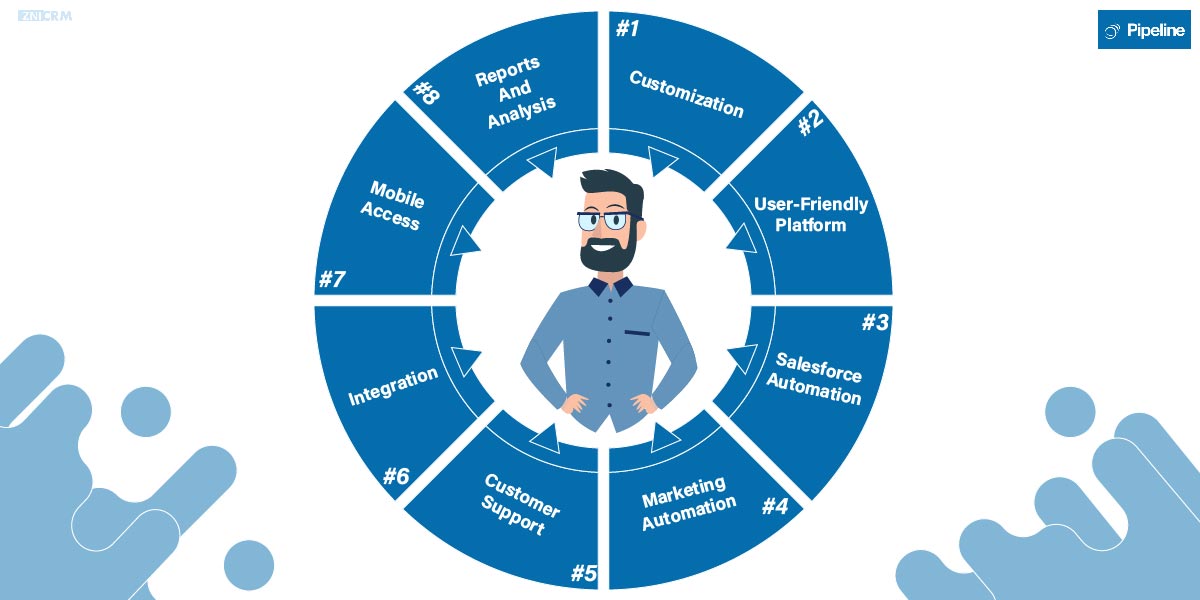 It is a sales platform that will help to integrate third party-applications, easy setups, and other customized tools. With the help of Pipeline CRM, you can easily target the leads and boost sales.
Pipeline CRM is currently in Seattle, USA.
Many remote workers are working from different states and countries. Pipeline CRM is for small and midsize businesses. It empowers sales to build game-changing relationships with employees and customers. It is a software tool that is easy-to-use, customizable user-experience, sales-focused features, and a supportive customer care experience. Today many clients and customers gain visibility and help to boom sales.
You can sign up for 14 days free trial. Make business decisions according to your requirements and build relationships with customers. Pipeline CRM is a CRM software tool that can track and organize all the information to boost sales and revenue.
Features of Pipelines CRM
Pipeline CRM offers administrators to provide custom fields, custom objects, rules, and calculations. It dispenses unique processes.
The Pipelines CRM software, a user-friendly platform hovers your business by using this software tool. You can manage and handle all the customers or relevant information. It is user-friendly, so it is not difficult to access or work on this platform.
Using Pipelines CRM software, you can manage, store and retrieve information associated with the customer's data and accounts. It can easily manage sales through its different lifecycles. Using Pipeline CRM software, you can handle all the tasks and activities. You can entitle the users to order quotes that contain at least products, prices, and discounts. All these features will allow you to generate sales.
Using this software tool, you can easily manage email marketing and various other campaigns. Through this software tool, you can track and drive all the leads using specific processes. The processes include lead generation, Customer Inquiry, Inquiry Capture, Lead Grading, Distribution, and Filtering.
We all know that Customers are the pillar of any business. It is necessary to support all the customers. It grants the customer support team access to all the customers' information, including customer support, history, and various social activities. Some basic features include analytics, call recording, workforce management, compliance management, and resolving customer issues.
Using this software tool, you can easily integrate any third-party application. You can export and import all the data through a structured file.
Pipelines CRM software can easily support multiple mobile devices, including phones and tablets. You can also collaborate the spaces with the messages to receive direct notifications.
Pipeline CRM software can provide reporting and enable sales revenue projection based on historical records and surveys.
Pricing
The cost of CRM software varies according to the various business decisions. However, there are some fixed prices for all the software. The cost of CRM software, especially Pipelines CRM software, varies from starting to growing. The price is $25 per user/ month for teams looking for pre-sales pipeline management.
For teams to manage the entire lifecycle, the cost is $33 per user/ month. If you desire to do some fancy things to grow your business, $49 per user/month is estimated worth.
Shawn: Okay, Oliver, it's great listening to you. I understood it very well.
Oliver: It's nice, my friend, but I haven't explored those platforms that serve mid-size businesses and guide the sales team effectively.
Shawn: Ah! No need to worry; I have explored them; I will consider it with you.
SAP Cloud For Customers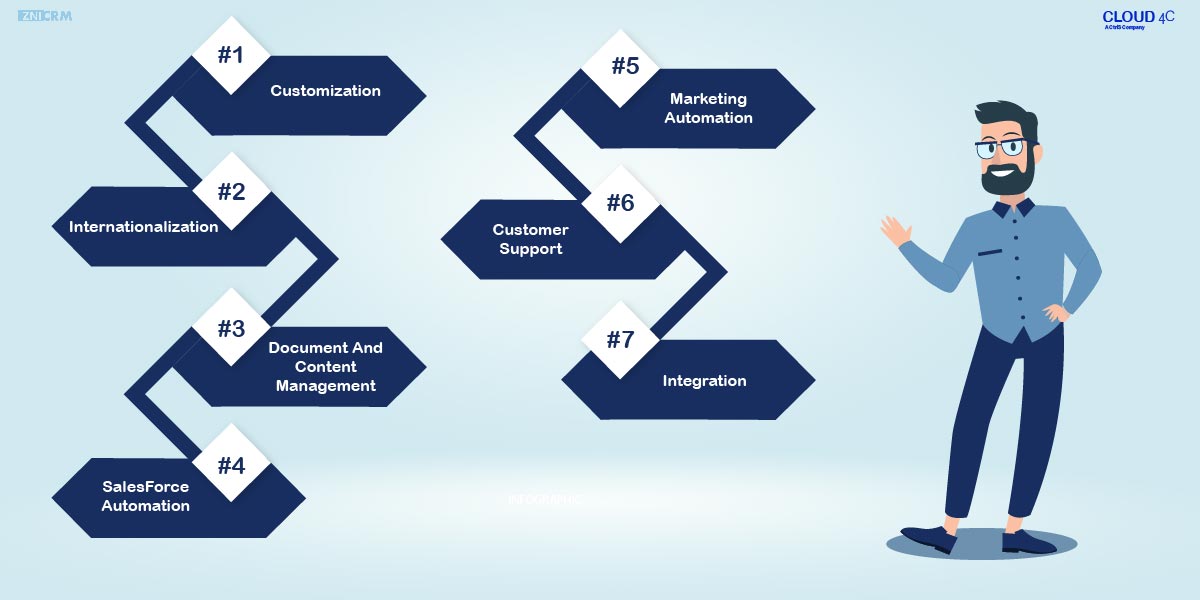 SAP Cloud for customers is a software service for sales and service. It is a software that imparts cloud-based software for sales as well as SAP cloud for services. These are two parts as separate entities with the help of SAP. It is obtainable on a per-user subscription basis and is a combined solution for sales and communication. It includes sales, service, and social engagement. This platform stores and manages all the customer's information in one place. All the information is available to the other employees to
Analyze and take benefit of all the information
Boost sales from the moment of creating the quotation to ordering the sales
Store and analyze all the information of the customers and share all of them with particular teams
You can evaluate customers' productivity and efficiency in sales and revenues.
SAP Cloud for customers is the enterprise application software available for companies of all sizes. You can transform the business into intelligent enterprises using the Internet of Things and analytics.
Features of SAP Cloud For Customers
This allows all the administrators to customize unique processes. They offer custom fields, rules, calculators, and objects. SAP Cloud for Customers software provides a personalized platform to all the customers.
The best part of SAP Cloud for Customers is internationalization. You can enable users to view and transact your business in multiple languages.
Document and Content Management
It is a software platform that helps manage the document, allowing consuming, publishing, phishing, and editing. It includes documents, contents, presentations, images, and other contents that can manage and organize.
To boost the company Sales, it is essential part to have customers that can help grow the business. For this contact management, organizing and storing are necessary. It results in managing tasks and activities.
To market your business and to reach people. It is necessary to have marketing campaigns that you can build up for your customers that can change into leads after some time. You can manage your information to inquire, and capture leads.
Customers are the building blocks of any business. To support your customers, you can resolve customers' issues. It is necessary to have better Customer support. SAP Cloud for Customers can help in enhancing customer support.
You can integrate third-party applications or any other customized fields that can help to retain your customers.
Pricing
There are various modules and some internal prices you require to request from the company personally. For more information, visit the website.
Spiro CRM software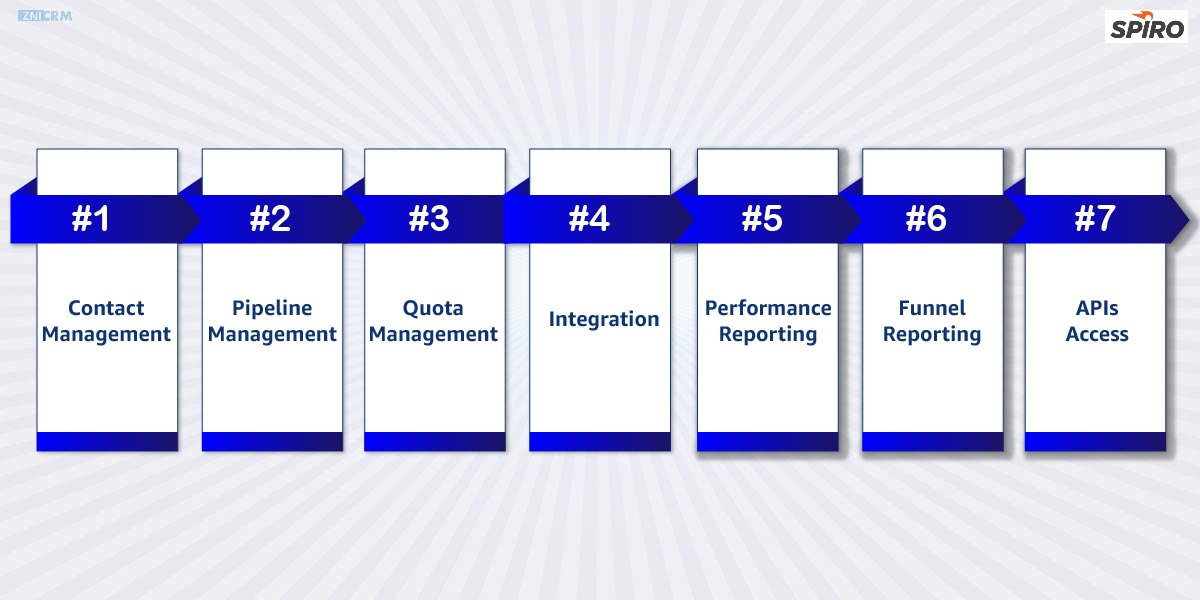 Spiro CRM software is an AI-powered CRM for the sales team. It is a platform that can manage midsize enterprise B2B business.
Spiro CRM software automatically creates contact, manages, organizes, and recommends the next steps. This programme automatically changes teams into machines. It takes work out of sales and transfers the insights and reports to the managers. This process helps to convert the sales team to a sales machine.
The essential part of this software is that it works as an assistant to create contacts, reminders, or updates you want or to make. Spiro's AI-powered platform provides maximum efficiency, and at the same time, it also reduces data entry.
It is proactive relationship management. It is a platform that guides the sales reps and evaluates the sales data. Spiro is ideal for sales teams that have employees 100-1500. Built-in messaging and call features do not require any external application integration for calling or texting.
Features of Spiro CRM software
Store and retrieve customers' contacts. Track and access all the company's information to avoid any mishandling.
Manage sales lifecycle from lead to order. You can track all stages, leads, and possibilities of close deals. Manage and track sales pipelines by individuals, teams, and other departments.
Assign and manage all quotas and territories. You can track progress against all quotas.
You can import and export data from the application in bulk through the extracted file. The significant feature of this integration is that you can easily integrate any application to avoid any mishandling during work.
It endorses reporting all data contained within the system. Spiro CRM software includes standard reports and consists of ad-hoc reports. These performance reports help check all the insights and enhance productivity within the team.
Using Spiro CRM software, you can easily report the number of visitors, conversion rates, and the overall performance of the funnel. The funnel report will give information on how the visitors progress from one stage to different and when these funnels drop off in the middle.
Application Programming Interface helps to communicate application with other software. It typically integrates data, logic, and objects with other software applications.
Pricing
Pricing for Spiro CRM software is negotiable. The pricing mentioned here retrieves from publicly accessible information. The cost of CRM software, I.e., Spiro CRM software, is $12,000.
Oliver: Okay, it's delightful to perceive it from you, but I have analyzed some CRM software that provides unique platforms and interfaces.
Shawn: I am enraptured in your discussion. Please proceed and shower your knowledge.
Workbooks CRM Software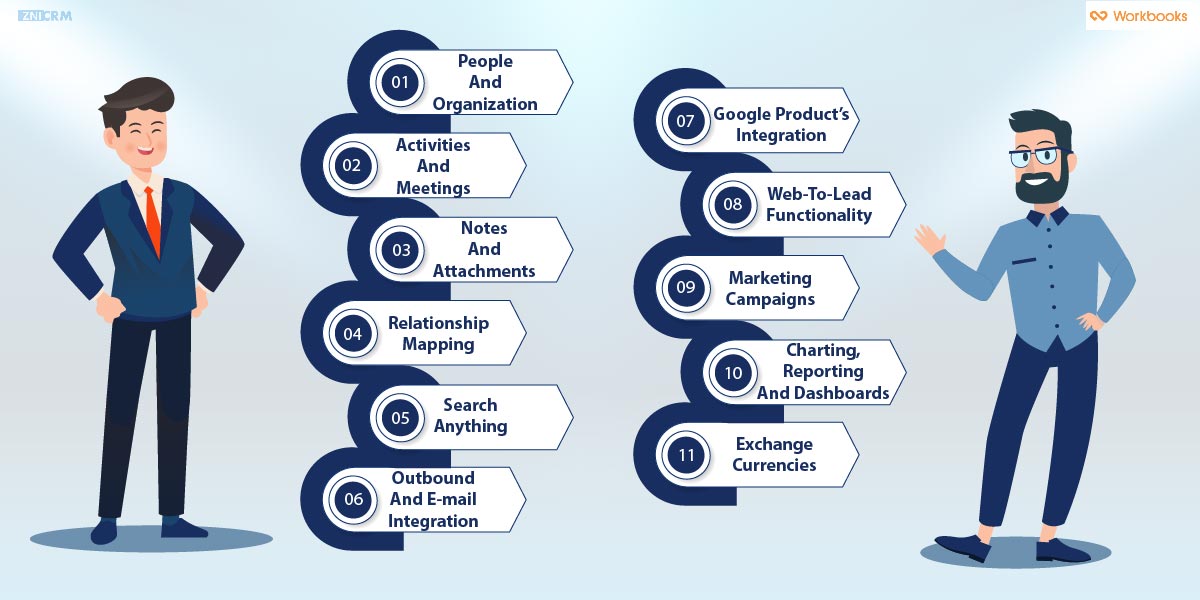 Workbooks company is in Reading, United Kingdom. Workbooks offer a SaaS platform to the growing business and engage with the customers at an affordable price. Its main objective is to target mid-sized organizations and extend beyond sales and marketing. This software focuses on customer services, including a full suite of marketing automation tools, event management, order management, and invoicing.
Workbooks are not the departmental solution but an end-to-end CRM solution. This platform builds its own software that is helpful for the customers to grow revenue, streamline business processes, get insights and reports. The customers can also engage with the clients to increase sales.
The Workbooks approach is unique, making clients and customers closer to each other. It certainly means that Workbooks involve consulting approach to onboarding clients called "Shared Success." It requires a discovery workshop with prospective clients before this platform commits to resolve all the issues. The workshop includes the senior business management team who can define the whole business and their needs after the proper engagement. Workbooks have an excellent roadmap for CRM and resolving their issues.
The feature of onboarding clients has made this platform the highest customer satisfaction platform. Due to this feature, it has won various awards.
Features of Workbooks CRM software
The heart of the business is people as they build up the business and boost sales. You can easily record the information of all the people and organizations you are dealing with. Using the Workbooks, you can categorize and organize all the data based on roles and interests.
You can easily record all the meetings and calls against any record type in Workbook and customize them according to the business needs. It can easily share all the recordings on other applications, whether messages or calls.
You can also store messages and attachments with any records in the Workbook. You can also keep those notes and attachments; share them with any department. The best feature of this tool is that you can restrict the access so only authorized people can have access.
You can manage the relationships with the clients, including your customer partners, suppliers, and competitors. You can also follow third-party relationships such as competitors and retailers/distributors.
Just click the search option in the Workbook, and you can effortlessly search the whole database and information within seconds.
Outbound and email integrations
You can easily send outbound emails to customers. Using integrated mail and other mailing apps, you can send and receive anytime and anywhere. Workbooks link with this application to send emails.
Google product's integration
Workbooks can link with Google applications like Word, Spreadsheets, and presentations. Integrating with Google apps can help you and your team create their templates for every type of record, including quotes, invoices, and orders.
Web-to-lead functionality
Using Workbook, you can capture leads directly from the website. You can create different forms to capture additional leads and track marketing campaigns to generate the lead.
The strong and prominent feature of Workbooks is marketing campaigns. Campaigning allows you to assemble prospects together for targeted marketing activities to increase sales and revenue. Campaigns can be mailing out exhibitions, seminars, and events.
Charting, reporting, and dashboards
Using Workbooks, you can easily click the dashboard's charting tools. It will provide visual impacts to your reports. It allows you to create pie charts, line charts, and bar charts. Using Workbooks, you can create visuals that will help to increase productivity within the team.
Workbooks offers multiple currencies and exchange rates. Workbooks' feature suits those business that deals with various currencies.
Pricing
The subscription price is available for Workbooks. As mentioned above, some of these features may be available as add-on features that can cost a little more. The cost of CRM software, thus, differs according to the requirements. Workbooks offer three different editions whose cost varies.
The CRM edition in Workbooks excludes invoicing, purchase orders, and support functionality. The cost is £22/£34/£47 per user per month.
If you want to include invoicing, purchasing, and support functionality for the business edition, the cost is £50/£71/£59.
For event management, the cost may increase to £110/£152/£132.
To know a more detailed pricing structure, you can visit the website.
Salesforce CRM Software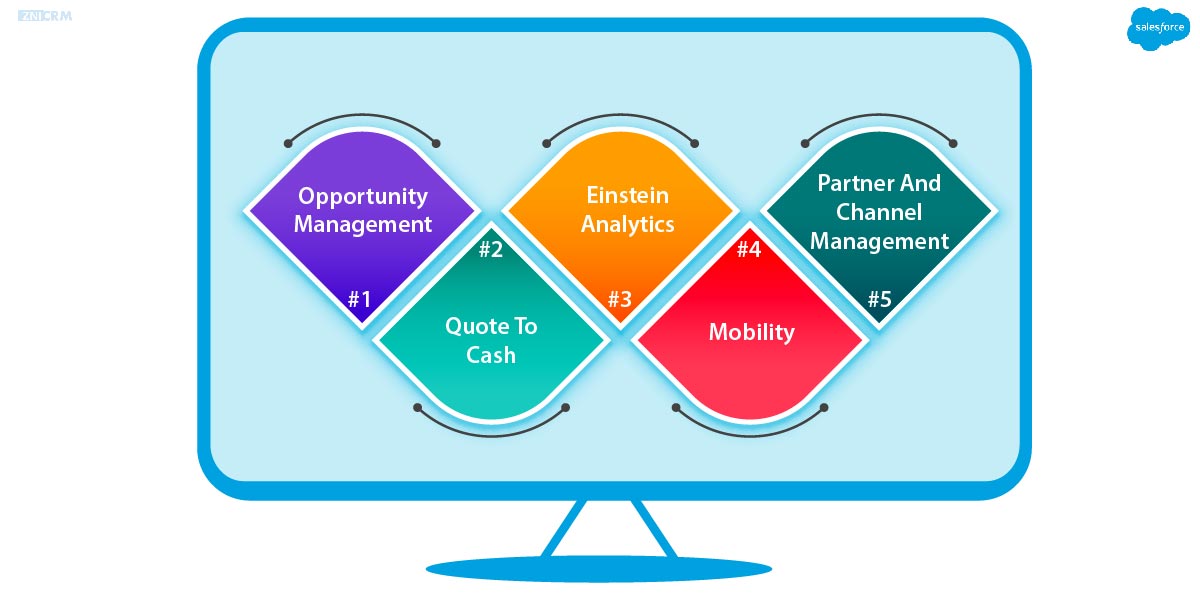 Salesforce, from the beginning, engages with the customers and builds a strong relationship with the customer and organization. Its main objective is to change the world through technology and create a more powerful relationship with the customer and the government, between government and citizens, and all the people who want to change society.
In 1999, four Salesforce founders started in a Small San Francisco apartment to create Customer Relationship Management. All the software and platforms work online and are available with a subscription plan. This unique software as a service platform helped spread the technology to apply quickly to every business.
Salesforce unites your marketing, sales, commerce, and IT teams in one platform. It is a platform that is accessible to the whole department and organization.
Features of Salesforce CRM software
Salesforce CRM software provides the eminent feature that can help check your customers' activity timeline. It also depicts the various stages of the special deal that can help decide the following opportunities.
Salesforce provides three elements: configuring, pricing, and quote. To simplify the code, you can use Salesforce. Using this tool, you can simply track all the products that are part of the deal, including standard price, quantity, product code, and quoted price. With this, you can create the right quotes with approved discounts. Using Salesforce, you can make accurate quotes and submit the proposals faster.
Using Einstein Analytics, you can crack the most complex sales with insights. It is a tool that can help you go to the next steps faster. These analytics will help connect customers to the organization, users to sales, and community clouds with embedded dashboards. Data security is the prime aspect of this analytics that allows more than 150,000 businesses with several intelligent insights to grow business.
The Salesforce application is available that helps to access CRM data anytime, anywhere. This feature will also help to use everything, including meetings, events, and account updates, at your fingertips.
Partner and Channel Management
The Salesforce application creates the ecosystem of partners quickly. This application can help boost indirect sales that help in onboarding manage recruitment and training of the partners. After providing more effective and result-oriented marketing campaigns, you can become a better partner. Associate to the suitable people at the right place and provide better insights.
Pricing
The cost of CRM software differs according to various parameters that include requirements and company size. The price of the sales essentials edition that provides for up to 5 members is $25 per user per month. The cost can increase to $75 per user per month to remove members' restrictions. The customized platform will help to boost sales and revenue. So, if you require a deeply customized platform, the cost is $150 per user per month.
The best and most add-on features include $300 per month per user. The list of all the editions is available on the website.
Shawn: Yipeeee!! I am thrilled with the directions you bestowed upon me.
Oliver: It's all my pleasure, Shawn. This companionship is turning fruitful for us.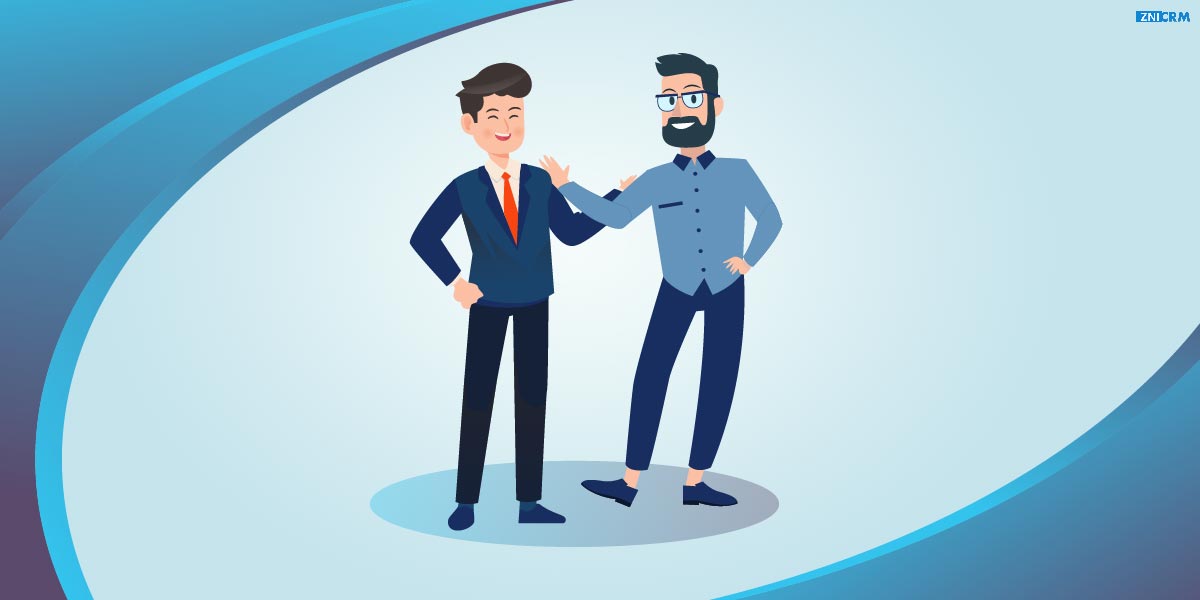 Go to Part-3 of the series https://znicrm.com/resources/155/50-best-crm-in-2022-how-to-decide-best-one-for-your-business-part-3