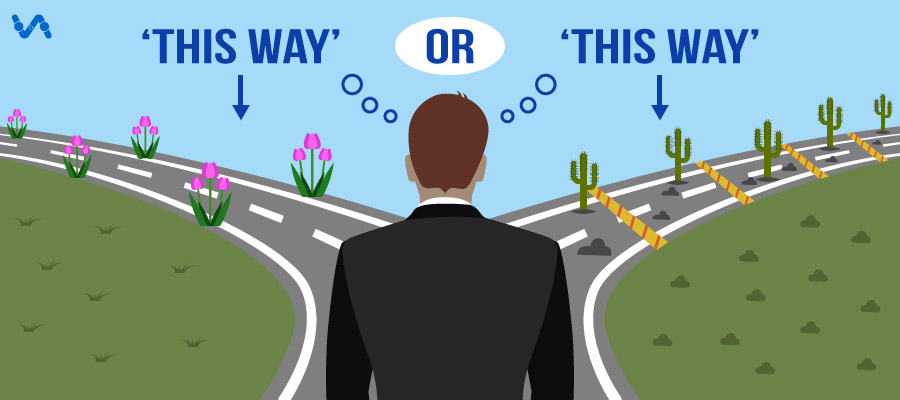 To establish a large customer base and attract them with your product and service is not a one day task. You have to follow them for few times so they can build trust in your product.
Now, imagine the world where customers come to you by themselves and show interest in your product and you know how to win their mind and make them your loyal customer!!
Well, all this seems to be little fantasy and can be possible in the dreams only. Right??
Lead Routing is one such feature helping businesses track and optimize the entire sales process.
Got amazed? Now see…
How Lead Routing Optimize Your Sales Process?
"Lead Routing is the foundation of your sales strategy."
To make your sales organized and your business self-sufficient lead routing is the best way for your business to generate leads and distribute among sales agent. It is a critical step in tracking leads and management process. The qualified leads should be passed on to the sales channel of:
Call center agents,
Inside sales reps,
Field sales reps,
Dealer or franchisees, or
Lead Buyers at the earliest possible opportunity for follow-up.
Don't confuse a lead with customer!!  Let's understand the difference between a lead and a customer.
Lead VS Customer
A business opportunity leads are not customers. A lead is defined as those people who are interested in your product or service in the hope that they will become your prospective customer. Don't confuse lead with the prospect. Understand these terms below:
Prospects: They are those persons who have fit in the company's buyer persona but have not shown the interest.
Lead: They are those persons who fit in the buyer's persona and have also shown interest in your product and service and wants to know more about it.
Customers: They are those persons who have finally purchased your product and using it.
Why is Lead Routing is Important for your Business?
When your marketing efforts bring leads some of them are not pushed and happens to get lost. To protect those leads from getting discarded you need a lead routing which helps your business to perform better.
See Below how a lead is processed: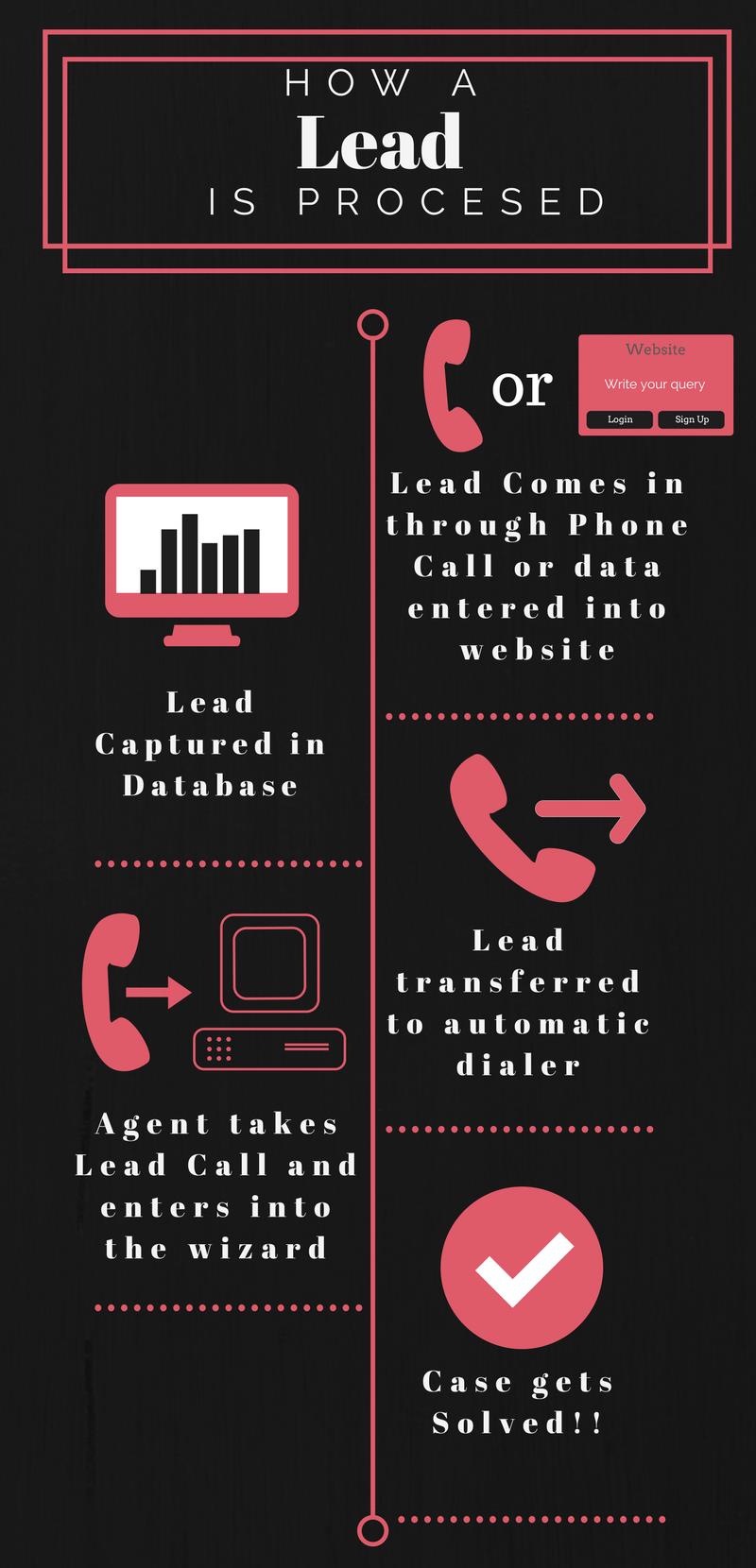 The above graphic clearly explains how a lead is established and finally how the case gets solved.
First, The lead is known through a phone call or data entered on the website and an agent analyze it.
Second, The sales agent capture the lead in his database and sent an auto reply email of thanking the lead for entering information on the website.
Third, Lead gets transferred to automatic dialer.
Fourth, Agent receives the call and takes all the information from the prospective customer and enters into the wizard.
Fifth, The case gets solved and the lead is realized into a customer.
Some important benefits of Lead Routing that has a magical effect on your sales :
Leads are Organized
Lead Routing method helps an organization to effectively organize the leads as all the leads are presented in a proper order. Thus, making the leads organized into multiple ways such as – by geography, media channel, behavioral, engagement period and more.
Lead Routing makes your leads in a systematic way and can be challenging to coordinate distribution and maintain schedule easily.
Response Rate Increases
When a lead makes a request to connect with you they expects a call within one or two hours. If you fail to do so they may switch to other available options. A Lead Routing makes it simpler for a sales agent to target those leads first and thus, making your leads happy and this may make them, your customer.
Lead are distributed easily
The leads which are generated are distributed easily which helps a sales team's efficiency and reduces dead calls. A lead routing easily makes your leads in a flow either geographically or chronologically or by the product line. You can distribute your leads easily and can increase the productivity of your sales.
Leads are tracked
Now, say goodbye to headaches while tracking leads. Lead Routing helps a company to easily track the lead's position with real-time details, when you know that leads can be easily tracked and scheduled. Making your tracked lead helps you in prioritizing sales and lets you know which leads are important and which are not.
Builds and Maintain Relationship
Your relationship with the leads is not maintained with just one or two connects. You have to follow them for some time to build trust and make your offer a satisfying one so that buyers become familiar with the product and want to invest their money on it.
A Lead Routing helps in building a relationship with buyers as it helps in offering some free offers, click links, create a profile and act as a guide to the buyer.
Hence,  A lead routing is no doubt crucial for any business and has a magical benefit on sales.