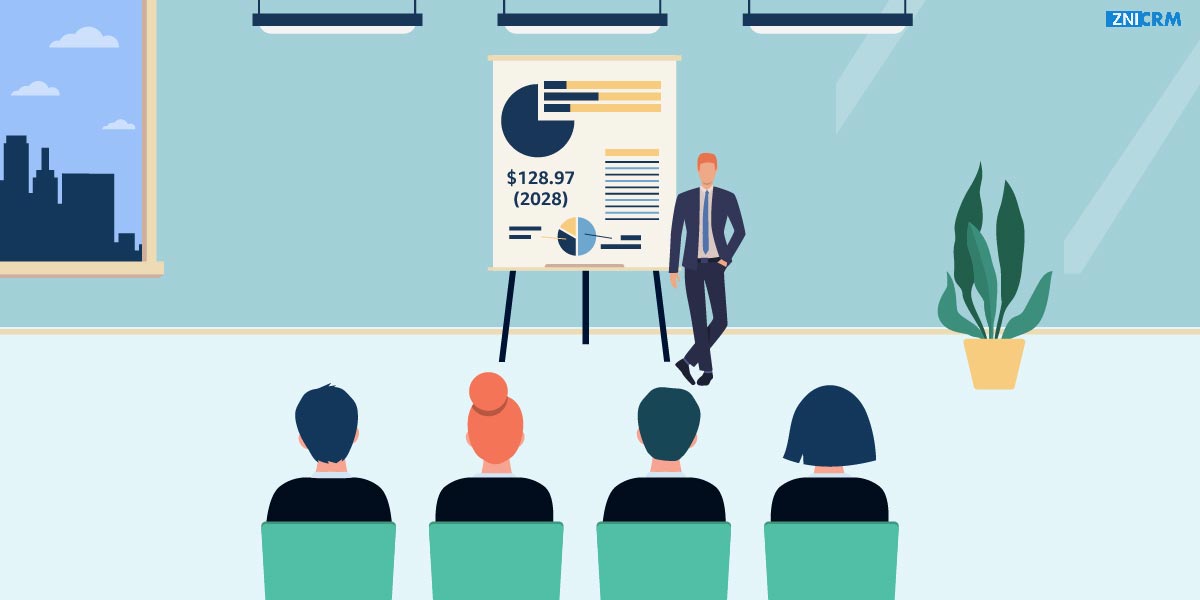 The CRM industry is booming year after year. According to Fortune Business Insights, the global CRM market size in 2020 was USD 52.64 billion. And the market is expected to increase at a stunning 12.1 % per year from USD 58.04 billion to USD 128.97 billion (2021-2028). 
What's the deal here?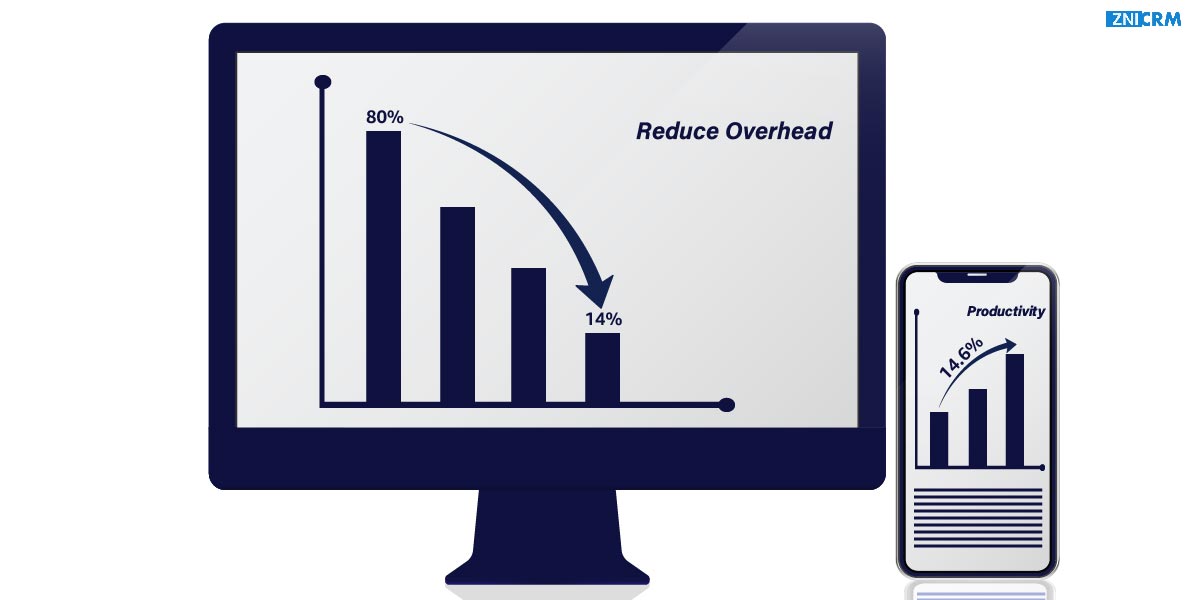 Accessibility is a major driving force for the rise of CRM. Companies crave real-time access to customer data, and mobile and cloud solutions are leading the charge. 
Companies increasingly demand to be able to connect platforms and technologies with consumer data in order to create a more personalized customer experience, from customer support to email marketing to customization.
CRM has undeniably become the crux of every business in the game.
But, in terms of sales income and efficiency, how much should you expect from customer relationship management?
You need not be concerned. We have your back.
These CRM statistics from credible research studies may encourage you to invest in a CRM for your sales team.
Tighten your seatbelt and crank up the speed, we're off!
33+ Important CRM Statistics
CRM's meteoric rise is well known, and its significance is expected to grow further. It will grow at a CAGR of 11.6 percent from 2020 to 2027, reaching a market value of $113.5 billion. (Source: Globe Newswire)
CRM has an average ROI of $8.71 for every dollar spent. (Source: Nucleus Research)
By 2027, there are expected to be over 41 billion IoT-connected devices. (Source: Business Insider)
COVID-19 had a significant impact on CRM demand in 2020-2021. In the digital age, businesses needed a way to engage with their customers. CRM must have a global value of at least $128.97 billion by 2028. (Source: Fortune Business Insights)
In 2022, around 64% of customers started using a new channel for customer relations, and they prefer consistent experiences across all platforms. (Source: Zendesk)
CRM software is used by over 91 percent of businesses with ten or more employees to manage client interactions. (Source: Grand View Research)
The key benefit of adopting a CRM tool for their business, According to 87 % of those polled, is increased sales. (Source: Super Office)
CRM technology, according to 47% of CRM users, has a significant impact on their high level of customer satisfaction. Social media prospecting tools and monitoring capabilities were the most wanted CRM elements for the key outcomes. (Source: Capterra)
The primary motivation for implementing a CRM solution is to improve the customer experience. Ninety-two percent of businesses believe technology is crucial to achieving their customer-centric goals. (Source: Super Office)
As of 2021, the exact figure was $66.4 million. According to experts, the CRM market will continue to grow at a rapid pace in the future. (Source: Statista)
A deeper understanding of consumer data is required to connect with retail clients. At least half of teams use data to make exact projections, and high-performing sales teams base their estimates on such data. (Source: Salesforce)
When employing a CRM tool, 47 % of users say customer satisfaction and retention improve. (Source: Capterra)
CRM's better data accessibility can reduce the overhead of sales by 80 to 14 % on average. When CRM decision-makers use mobile and social CRM, they claim to see a 14.6% improvement in productivity. (Source: Nucleus Research
Seventy-two percent of businesses feel that using a CRM gives them better access to customer data. Users also recommended using the technology to better relationship management and interaction tracking. (Source: Resco.net)
Only 22% of firms that do not use CRM met their sales target, according to CRM statistics from 2021. (Source: Super Office)
CRM solutions are used by 25% of people in the real estate industry, and 11% of people in consulting. Distribution and insurance both have 8% of the market. (Source: Software Advice)
Sixty-four percent of businesses believe the technology is either significant or extremely significant. The technology-assisted sales staff had a 17 % better job satisfaction level. (Source: LinkedIn source)
CRM improves forecasting accuracy by around least 42 %. It provides you with a more clear overview of your future profits. (Source: Salesforce)
CRM use can increase profit margins by more than 2% and significantly increase revenue per salesperson. (Source: Smallbizcrm)
Growing a business from existing customers is a top marketing goal for 47% of companies. (Source: HubSpot)
As organizations attempt to engage with their consumers via mobile devices, the global mobile CRM industry will expand 11% to $15 billion this year. (Source: Mobile Marketer)
CRM is used for sales reporting and process automation by at least 82 percent of businesses. Still, when it comes to dealing with meaningful client data, top leadership across enterprises relies greatly on CRM systems. (Source: Grandview Research)
Software as a service (SaaS) spending will exceed $42 billion, accounting for 75% of overall customer contact management (CRM) software spending, continuing the steep reduction in on-premises deployments. (Source: Gartner)
Successful sales firms are 81% more likely to use a CRM or equivalent system of record on a regular basis. (Source: Aberdeen Group)
To store customer data, 40% of salespeople still rely on sloppy methods like spreadsheets and apps. (Source: HubSpot)
Users reported their CRM system gave them better access to customer data in 74% of cases. (Source: Software Advice)
With an average user satisfaction score of 88 percent, CRM users are most satisfied with the contact and account management capabilities of CRM systems. (Source: G2's CRM Software Research)
One of the top sales initiatives for 48% of firms this year is to improve their CRM sales funnel. (Source: Adam Enfroy)
CRM applications can help boost sales by up to 29%, sales productivity by up to 34%, and sales forecast accuracy by up to 42%. (Source: Salesforce)
Customer retention was cited as a major major benefit by 47 percent of CRM users polled. As well as customer satisfaction was cited as a major benefit by the same amount. (Source: Capterra)
Access to data shortens sales cycles by 8-14 percent for salespeople. (Source: Nucleus Research)
CRM investment can help businesses save 40% on labor costs. CRM tools are especially helpful to the marketing and sales teams. (Source: Finances Online)
40% of businesses that do not already utilize marketing automation have stated that they will begin using this type of software in the nearish term. Meanwhile, over 50% of marketers are considering it, while only 10% do not want to indulge in marketing automation tools. (Source: Liana Technologies)
Companies want to adopt CRM platforms in 32 % of cases. These businesses are in the service sector. CRM is a priority for 13% of IT companies. Meanwhile, 10 % of banking firms want to follow suit. (Source: SelectHub)
Conclusion
Companies all over the world have developed a customer obsession, with some attempting to profile every client using precise CRM analytics. The CRM sector has exploded in recent years as a result of this.
This expansion had nothing to do with how useful it was to its consumers. With 74% claiming that CRM software has enhanced their customer data access! As previously stated, 91 per cent of organizations with more than 11 employees today use CRM. Isn't it astounding? 
Without a question, businesses will continue to increase their investments in CRM systems. Not only by the drive to improve results, but also by the desire to keep up with their competitors and provide a superior customer experience. By the end of 2028, all of this is predicted to make the CRM market into a $128.97 billion industry.
Here's a thought. What should you do now?
Now is the moment to invest in CRM if your company hasn't done so yet. Not only will it improve the management of your client relationships, but it will also increase your sales and revenue. Without a doubt, good CRM software can solve all of your CRM issues. Not my point; look at the statistics again; numbers don't lie.
If you want some competent and sincere colleague to assist you with CRM, go no further than ZNICRM. ZNICRM keeps you covered at all times, no matter what problems you're dealing with or the state of your business. With its cutting-edge capabilities, you'll be able to better manage client interactions, transactions, and, most importantly, build customer loyalty while boosting employee productivity.
So, why not put your foot down and win the race? Get a free demo and feel the radiance of your own Customer Relationship Management Tool, ZNICRM.