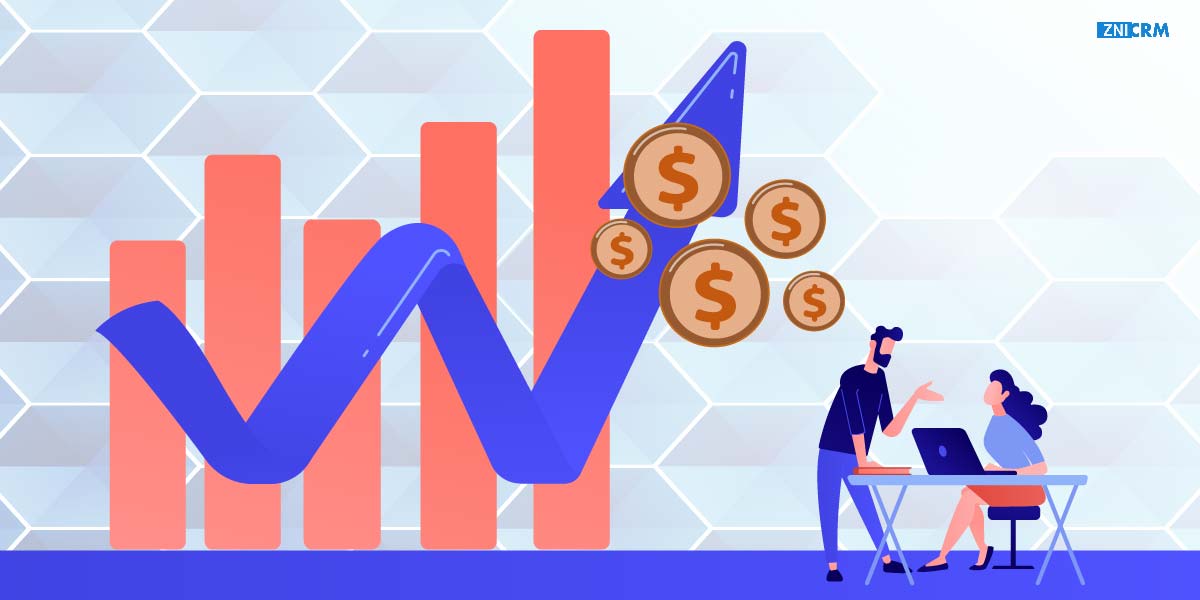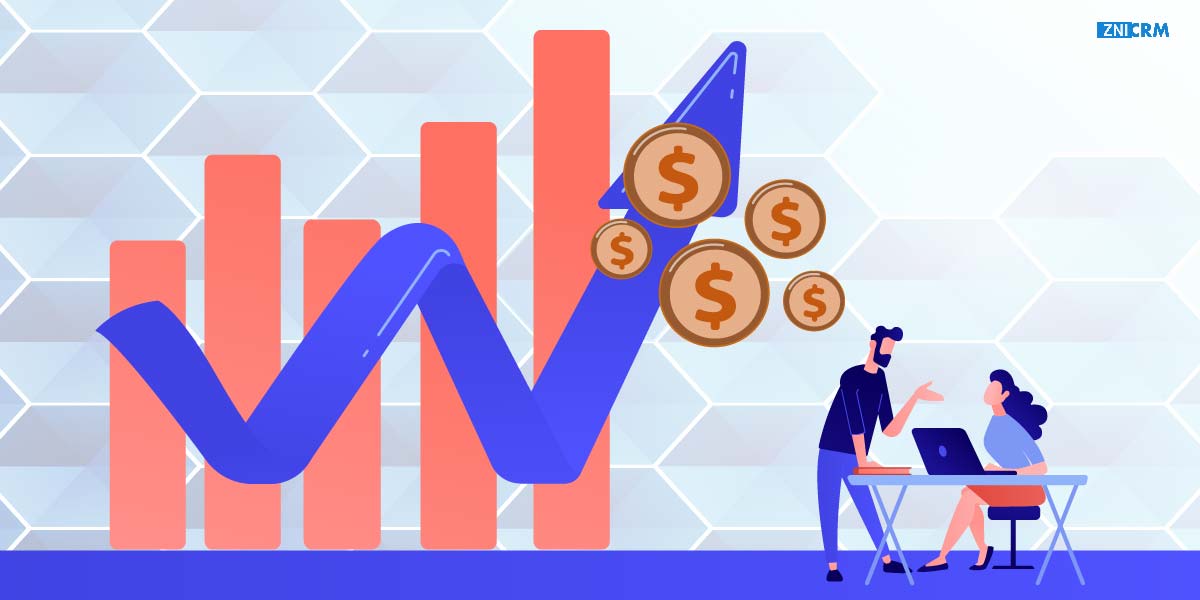 The essential method to grow any business is sales. The sales can make any business grow, and ultimately it can increase revenue. However, loyal customers can increase revenues. In the present scenario, various suppliers are trying to provide a product in limited demand. In these circumstances, we require software like Customer Relationship Management that can boost sales. For small businesses, CRM has become the best platform to increase growth and revenue.   
What is Customer Relationship Management?
Customer Relationship Management is the marketing system where all the databases are available, managed, and handled. This software came into existence in the 90s but became prevalent in the last decades. CRM is a software tool that can increase sales and revenues. The reason for the need for CRM is that it tells how employees can interact with customers. It also manages the data and stores the data in a centralised way. These data are accessible to all the employees in the organisation.
All small businesses want their brand and to reach a larger audience. To attain a larger audience, all small owners want their business to boost and, they want their emails available at the top of their lists. All the solutions are likely with the help of CRM software. All of us expect everyone to know us and know our brand. So, CRM is the best solution for, all the small owners who want to improve their businesses with prospects, clients and other contacts.
People are now expecting businesses to personalise their products according to the consumer's desire and behaviour. Those businesses who want to amend these things are the priority of these customers. So, CRM is the best marketing strategy that can tell how the business is working, the behaviour and the desires of the customers. This software can manage, organise, segment the contacts according to their aspirations and behaviour.
Many small businesses do not support implementing CRM in their organisation. The main reason behind this is that they think all this software is for extensive businesses which have a dedicated sales team. However, CRM is not just for sale, but it also increases revenue and growth.
Revenue increases in various ways with effective CRM, here we will discuss how to generate revenue from CRM.
How to drive revenue and sales from CRM?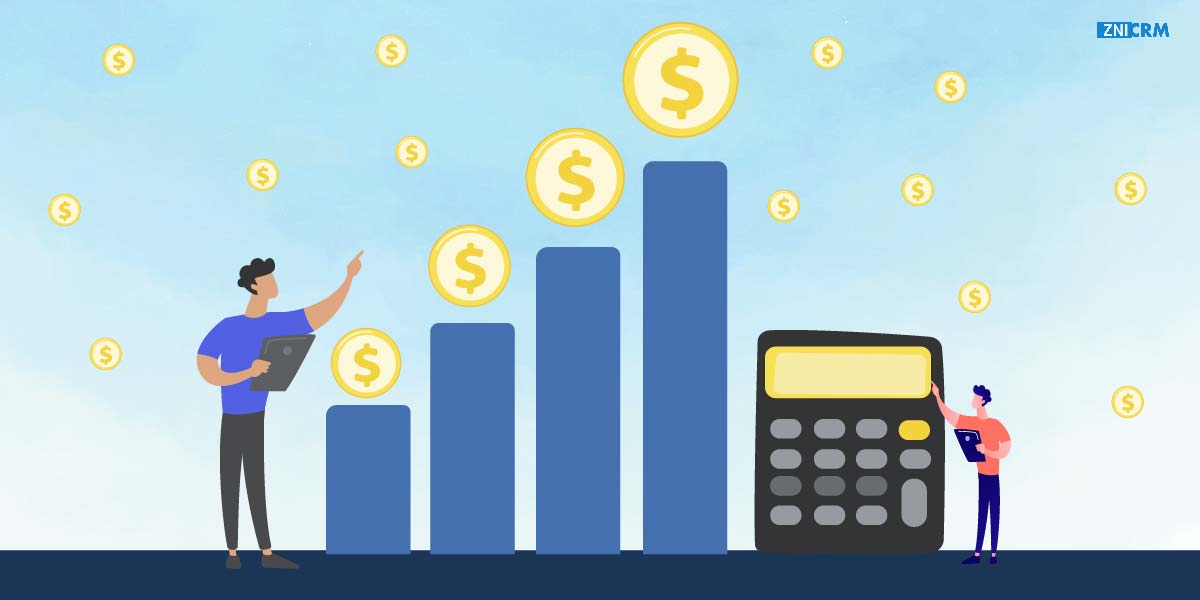 Grow revenue by managing the relationships  
Whether you are running a non-profit association or a profit generated organisation, you must have a sales representative and sales function. These sales representatives are those people who can make your brands exposed to the consumers. The consumers have some targeted desires, behaviour and priorities. But many times, salesperson or the sales department are one thing in many other benefits. CRM also increases revenue and boosts profits.
Sales are the fundamental part of any business to sustain. Sales are the part of any small business that can manage any company for the long term. These businesses can reach people when you personalise your product. Personalisation of any product can boost revenue and also can maintain better relationships with the customers. People want personalised products, and this is the only reason customers can interact with the business. Customers get attracted to those businesses that have a personalised product so, if your business, has personalisation you can be successful.
Personalisation is the best message to convey to people. It is the best feature to interact with the customers as it shows that you are passionate about your product. If you want to generate the leads, you want them to interact with you with any source like email, contacts, calls, messages or any other social media. However, to increase the reach, you cannot have one or two customers. You usually want over a hundred customers. So, if you multiply these numbers by a hundred, you will have an enormous number of customers.
For an enormous number of customers, you want a vast system that can handle and organise the teams and also handle the customers. A stable and efficient CRM will help to manage all the customers and analyse their behaviour.
For an average CRM, your payment and transaction are ordinary and, you can manage customers more than that. It simply means that personalisation is available on average for CRM as well. However, people believe that CRM is for the sales department. CRM is for the sales department, but it is more than sales. CRM can increase sales when you maximise the interactions with customers.
CRM can increase marketing efforts   
Marketing is a matter of survival. Marketing can help your small business to increase and maintain brand value. Suppose you do not have a market, then your business can slow down, and even you can jeopardise it. Your reach can help you do your business more smartly. Various surveys and researchers say that many small businesses do not have dedicated marketing teams. They try to work with those teams as much as possible. We discussed earlier, to attract customers, you should have any market value.
Your market value depends on your team and, thus, workload increases forefront. CRM is the best software tool that can minimise the workload of the company. It is a software tool that can segment the contacts so that you can send the correct information. You can have potential buyers. For instance: suppose you have any product and you set any target audience, then CRM can help to identify the target audience. CRM can distinguish between potential buyers and average customers.
Without CRM, many small businesses cannot segment the list. The organisations without CRM provide identical offers and deals to all the customers, which is a wastage of money and resources. This type of attitude, towards all your consumers, makes them think you cannot handle information which makes them make efforts unnecessary.
Suppose you have a customer who wants to buy any product from your organisation. However, you do not have CRM, so you send emails that are irrelevant to this customer. It became all messy. It happened because your team could not handle the contact list manually.
Yes, personalisation can make your business successful. Your efforts can not overshadow these personalised messages. Your efforts to comprehend what gave the biggest success and failures that caused you to lose those leads. These efforts can happen with the help of CRM. CRM is a software tool that can give insights to customers. It is the most prominent strategy for marketing. This software can also make sturdy details and reports of those insights based on interactions, campaigns, behaviour and purchases. The more you understand your contact, the better you will interact with your customers.
Upselling and cross-selling 
Businesses, whether they are small-scale or large enterprises, can increase their revenue when you raise each customer's average purchase value. Upselling and cross-selling can automatically raise a customer's average purchase value.
Upselling is the practice of purchasing a higher-cost product or adding one more product. Upselling is the method when you try to convince your consumers to buy products that are similar to what they purchased.
These consumers can purchase recommended products. CRM can help employees upsell and cross-sell when they will recommend similar products.
You can use CRM based data analysis for upselling and cross-selling. It will help to increase customer satisfaction. You can easily customise all the products based on customers' behaviour and wishes.
It will help to boost the revenues. Customisation is not the only way to increase revenues, but customisation will attract more customers. These customers will bring more leads and can build deeper relations. Loyalty and healthy relations can boost revenues.
CRM is more effective post upsell and cross-selling. This software tool will quickly identify happy customers.
After identifying, you can reach out to them whenever necessary. You can enable upsells related to success sign-up anniversaries, number of log-ins and other specific tasks.
Boosts employee productivity 
The most fundamental feature of CRM is to integrate multiple systems into a single system. CRM can reduce time in training to increase job efficiency.
It is software that also minimises job redundancies where multiple employees engage in the same type of work.
CRM can also interact with other departments, eliminate worthless calls, remove redundancy in work and increase the interactions with the customers. It can also analyse the employees' performance and create a more seamless process for customers who are waiting for answers or information.
Increasing employees' productivity is an essential part of any business. Before CRM, these sales executives were busy with administrative tasks like data entry and other manual tasks.
However, after CRM, they can engage themselves in building relationships with the customers. They can interact with the customers who can automatically help to boost revenues of the businesses.
Prioritise your leads for better results 
The main reason to implement CRM is to gather and collect data from the customers. It is better to gather information with the help of using effective CRM. You can use a traditional method like prioritising your leads. Segregate all the relevant leads you have. After segregating the relevant leads, use CRM to allocate resources as per the priority basis. You can now set meeting reminders and follow-ups to improve the relationships with the customers.
Immediately add additional activities for your team to take care of. You can then achieve optimum sales closure.
Cross-collaboration between clients  
Client-facing roles can create new and better opportunities for the company. However, without CRM, you can miss out on these opportunities.
With the help of CRM, you can have centralised data to handle and manage these data. You can have better interactions with client-facing roles to discover new opportunities for upsells, cross-sales and marketing these new products. It shared information and knowledge that can help to make clients into devoted customers.
Earlier, we discussed that companies, can grow organically when one data is with one owner and other data is set with another owner.
Right now, you might have a small business. However, after five years, you can have a large team. For example:
In the next five years, your team can increase when one data is with the marketing department, and the other is with sales. Receptionists will handle other data of the organisation.
When you use CRM, you can solve the data overlap system. You can customise your data according to the customer's wishes and behaviour. When all the data share the same system, your contacts and products are up-to-date.
Constant touch with clients can boost revenue   
Go beyond official touch sometimes. Steadfast impression with your clients helps you to decide which customers are potential buyers.
Going casual is better sometimes. You can also achieve attention from clients if you contact them through email or calls. Personalisation of these messages will also look better.
CRM software will automatically customise all the data, and you can send these messages to the clients. This attitude will build a relationship beyond the official setup, and you will be on the priority list of the vendors.
Close more deals with the help of CRM   
You can create more leads and close more deals with the help of CRM software. CRM will help to identify new customers and potential buyers. After recognising, you can create templates that are winning. Reduce the conversion time.
Use the calendar to set meetings. It already integrated calendars with CRM software.
You can use Power Resource Allocation for free resources. You can set targets and free resources already. Now, after this, you can convert conversion rates.
Connect CRM with the website to boost leads 
With the advancement of technology, you can have your website and domain. For this, you can connect CRM software with the websites. Synchronising the CRM with the website can generate new leads.
Generate lead forms on the potential websites. You can identify on which website you have more potential buyers. The lead forms are available on the website according to the desires, behaviour and demographics. The synchronisation will help to generate more leads. Some customers are already in the initial phase of the decision. If you want customers to approach you, the best way is to personalise their products.
You can approach your customers via phone, email and other personal communication.
CRM is the heart of the business. You can boost sales, increase the frequency of purchase and average value order to increase revenue of the customers.