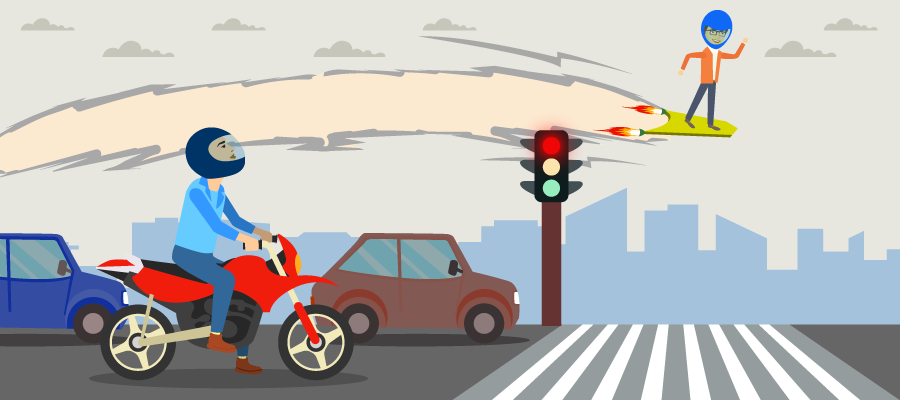 Doing anything won't be enough for success. To make your efforts fruitful, you got to make it productive. Many people are in an illusion about their efforts, however, the reality shatters their dreams, a harsh yet truthful practicality of life. But Sales is a different process altogether and therefore, needs to be taken as such. This makes Real-Time Employee Tracking App an essential asset for productive results.
But just purchasing a tool isn't going to change your performance unless you learn the most effective way to implicate it. Any service becomes useless if you ain't using it rightly. A vegetable won't get chopped automatically just by holding a knife in your hand. You need to learn using the knife and do it yourself.
Here is few basic checklist that leverages real-time employee tracking for higher field productivity.
Ensure That Field Employees Mark Their Attendance.
The first thing which any office employee must do is marking his attendance. But the same is not possible in case of field employees. You can't call your field employees just for the sake of marking their attendance. But then, how would you adjudge if a field employee is actually at work?

The employee tracking app has an inbuilt attendance marking system which is automatically marked as soon as the field guy logs in to begin his day. The GPS tracker notes the precise location from where the employee logs in. This effectively tells you that where and when the employee took his guard at work. And all this, without visiting the office. This would save the invaluable time and expenditure of having to visit the office, for something that isn't helping your cause.
Fetch Productive Hours Spent with a Prospect.
When your team member meets a client, the motive is to convince him for the purchase. And this largely depends on how good the interaction went. If you think about it from a logical perspective, the time spent with a client will always clock more in case he is interested. On the other hand, an uninterested client would don't waste much time as he knows that he is not going to purchase it anyhow.
So, to an extent, you can conclude that the employee who is able to engage the client longer has probably tried better to convince the client for a purchase. Though that might not always yield into sales, nevertheless tells about the productivity of sales employee.
With the employee tracking app, all the employee needs to do is start the timer as soon as he starts a meeting and ends it after the meeting concludes. This timer will actually prove helpful in determining the selling potential of an employee. How good a sales pitch is can be easily made out if you look at the time he engages his clients. So, if a person is actually doing it well, the client would always end up having a lengthy conversation.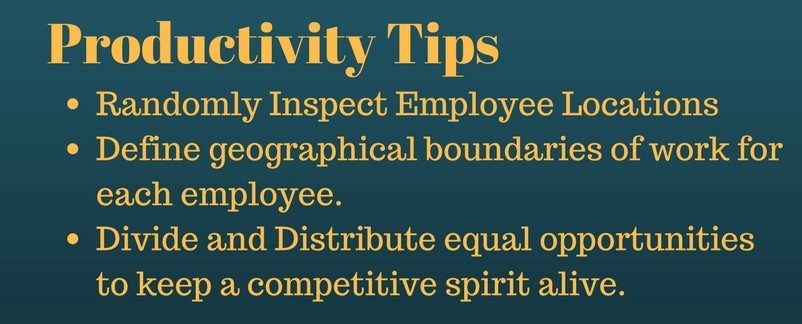 You should also ensure that prospects of higher priority are being given the due attention which they rightly deserve. Thus, you will not let the healthier chances of conversion go away in vain. The importance of time management can actually change your sales performance to new heights. There is a certain amount of time that a person is likely to waste, just because he knows that he can't be held accountable.
Collect Real Time Sales Report for Transparency.
There is an essential need to improve the field reporting systems. The Orthodox way has always been a bunch of loopholes that make for unwarranted and not so reliable reports in general. There is one specific incident that actually happened with my Father a few years ago.
My Father was expecting an arrival of the sales executive from the Insurance firm he was planning to invest on. While my father kept waiting, the guy didn't turn up. It was obviously irritating and enraging to waste the valuable time of your customer. So, my father made up his mind to teach the firm a lesson. The to confront him for the shameful conduct of his team.
My Father was expecting a sales executive of the Insurance firm as he was planning to invest in mutual funds. While my father kept waiting, the sales employee didn't turn up. It was obviously irritating and enraging to waste the valuable time of your customer. So, my father made up his mind to teach the firm a lesson.  The to confront him for the shameful conduct of his team.
But when the matter unfolded, it wasn't just the manager who was shocked. My Father told the Manager about the poor conduct of his employee, he couldn't believe whatever he was told. The sales guy who didn't turn up to meet my father had actually reported wrongly to the manager that he met my father but my father didn't show interest for purchase. His report said that the meeting went for about an hour but the client refused to proceed further as the client just wanted information and not willing to invest in our plan.
That was an outright lie. 'How the hell could he do that?' said the Manager. When I think about the incident, I can't help but feel sorry about the helplessness of that Manager. He was completely dependent upon the day-end reports even though he couldn't verify the credibility of the report by any mean.
This is an actually disappointing act that will definitely humiliate any manager. This also raises distrust and skepticism about his team for the rest of his life. This is inevitable for any person to raises a doubt while managing his team members whether they are actually meeting their respective clients or faking it as was the case with me.
Control Unnecessary Field Expenditure
Yes, field expenditures are mostly uncontrolled and could actually be claimed wrongly. There are many reasons that can exaggerate expenditure and without being realized.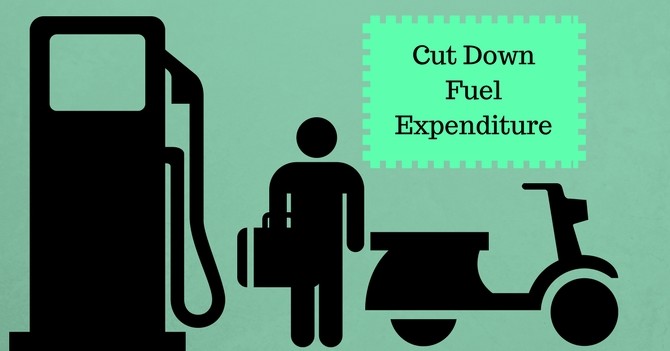 Travel allowance is basically given on the basis of distance traveled by the employees during his field visits. When you don't have a real-time information of where your employee has been to, you are forced to accept the figure he would propose. The traveling distance has always been an arguable issue for the field management. Therefore, you must focus on precise calculations for keeping the unnecessary expenditures under check.


Employee Tracking App enables you to distribute the tasks on the basis of geographical territories. This will not only reduce the travel distances but it will certainly increase the productive hours, reduces the wastage of time and more importantly keeps your team away from disputes.