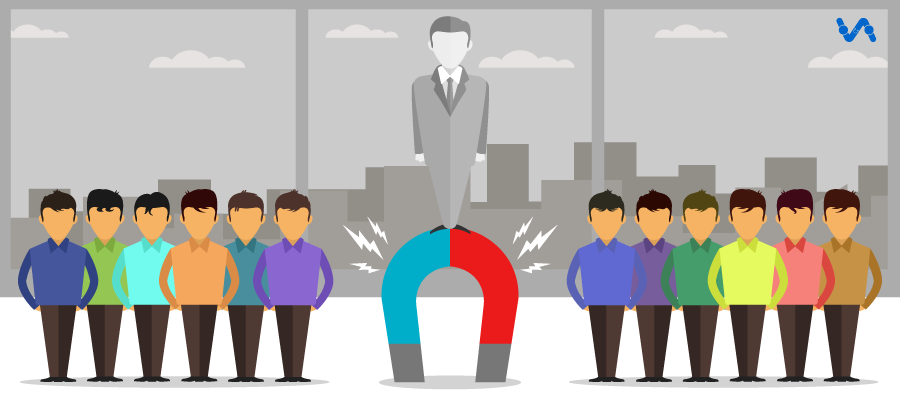 The online world is virtual but ironically it's the reality too. So a business not just needs a website, it indeed need a 'Frenzy Customer Magnet' disguised as a Website.
You don't belong here in this world if you want to run a business without having an online presence. If a business is heading against the tide of technology, I would presumably believe that it is a 'struggle' for meager survival. 'Success' being none of their business would probably never feature in their dictionary.
All right, you got your business a presence on the internet. But is it through an own website or is it just restricted to social media? Of course, it got to be a website beyond a doubt. Social media is never meant to get for your direct sales, it is rather to carve your business identity through customer engagement. If you want to get more business, a website may work wonders.
What's the 'Go To Strategy' for a Successful Website?
But here's the elephant in the room, what should a website strive for? There is a majority of such businesses who hoist business portfolio and call it their website. This is ignorance which is never lesser a curse for a business which is called for by that business on its own. If you have invested on a website, why don't you design it to work for your business? If your website is merely a portfolio of your business, the website doesn't mean business.
"Is your website customer oriented?"

Most businesses don't address customers and instead, keep highlighting themselves to the dislike of the probable customer. Present your business as a solution, don't be slurpy loathing in self admirant gimmicks…
There are huge numbers of such websites which are supposed to be the virtual home to host the customers but they are loathful self-admiration served in form of exaggerated business entity. This may or may not be true to a people's liking, but it is nevertheless toothless when it comes to converting those people into your future customers. What is those business trying to prove with such websites? To be frank enough, I don't even believe that they themselves pursue any other business via 'website' as such.
The 'Go To Strategy' of any successful business is to gather as many customers as possible. The intent should always be there to positively influence the target audience and milk every chance of conversion being created all the while. The inclination is to push for sales. Thus, the basic plot of a successful business must be central to its probable customers because those probable customers will make your business what you wished for.
Therefore, how come a business website work if it ignores the probable customers. Yes, I do accept that a business portfolio is one of the prerequisites which a person uses before making a decision, but the point I want to make is that you can showcase your business portfolio through other different channels too. Why ruin a golden opportunity of interaction with your probable customers which only a website could serve? Don't be a fool to waste a platform to grow your customer base.
Emphasize on Probable Customers, Not All Visitors!
Well, this might not make sense for many, but it is apparently the reason where many businesses often go wrong. There is a difference between just a visitor and a probable customer. While there is no such tool to sort out just the probable customers out of website traffic.
What you can do is to make sure that your interaction caters to the 'probable customers' specifically. While drafting your website, you have to curate your content considering the visitor as a probable customer and not just random visitor. This helps in more than many ways to crack through to those users who are keen to purchase a service.
When you just address the 'probable customer' through your content, there is a clear and subtle undertone that triggers those visitors who are genuinely visiting your page looking for a service. The difference is really minute but the impact is truly immense. There is a thin line which only gets noticed by those who are genuinely interested in your business.
The Two Tier Process to assert Frenzy Customers  
While the number of visitors on a website may be relatively high when you count only those who are there for business, you may find it hard to seek a precise tool to differentiate the two. If you have to gather a crowd, you shouldn't be random in your approach lurking to attract all of. It is rather easier if you know whom you want to address, the interaction usually occurs by mutual interest with each other.
Those who are interested in getting a service will be looking for a compatible option that they find more relevant and serviceable. On the other side, you being the provider of that service are looking for potential users of your service. So, when you know that there are but few visitors who are genuinely there for business, so why focus on those who are just in to get some bits of information?
Here is a simplified process that a business should seamlessly orchestrate throughout to chaff the nonproductive part and keep the selectively productive ones to target.
Entice Them to Their Intent
The first thing about a website visitor which you must know is that they are rarely keen to stay on a website unless it entices them right away as they land. The first impression which a person has a major role in the decision-making process. Never underestimate this factor because I can assure you, you won't find a second chance to impress.
If a person arrives on your page randomly, he would not wait for a second to bounce away. Most are usually irrelevant visitors who were possibly exploring nothing to be specific or may have mistaken it for else something. So, the enticing part is not functional to them and you will just waste your efforts trying to attract their attention.
There are not many legitimate ways to entice a person untowardly landing on a website. To target them, one has to either feed on cheesy greed inducing loud mouthed claims and this never helps your business name. So, there is no point entertaining them. Rather, you should work to present your service in the most likable manner which can immediately pop out the intent of a probable customer.
The user intent is crucial in website conversions and you must respect those who come to you for your business intentionally. If you specifically address such people, they will readily pursue further towards purchasing it.
Engage Them for Their Convenience
Once you keep the probable customer excited enough to stay on your page for a couple minutes. The rest lies in your ability to engage them. There numerous ways of doing so.
Because the person would have been keen to explore your business, you get a multitude of options to sweep the probable customer with your smart and interactive setup. These set ups are available in form of website tools which are known as 'User Engagement and Content Discovery Tools'.
These tools are customized in a very calibrated manner to make the user experience better and interesting. The interest is completely utilized and manipulated for leaving a long lasting impact which always a help while targeting them for sales. The major thought behind this approach is to collect the visitor footprint.
A person never leaks his details if he is not sure about a business and its services. But when you present things to his liking, there is more than a better chance of him leaving his contact information for his convenience. The forceful collection of user details may look important to some, but trust me, it is not worth it. So better prioritize on the better opportunities and capture each one of them, rather than running aimlessly into a crowd with no specific target in mind.
Remember – Always avoid being loud mouthed and self-obsessed as a business. If you want customers, give them the respect that they find soothes them. It has never helped any business. Use your website to interact and convey, not to claim. Because legends never admire themselves as people do this for them. The probable customers are the same 'people' for your business, help them to be frenzy and turn them into the voice of your business.