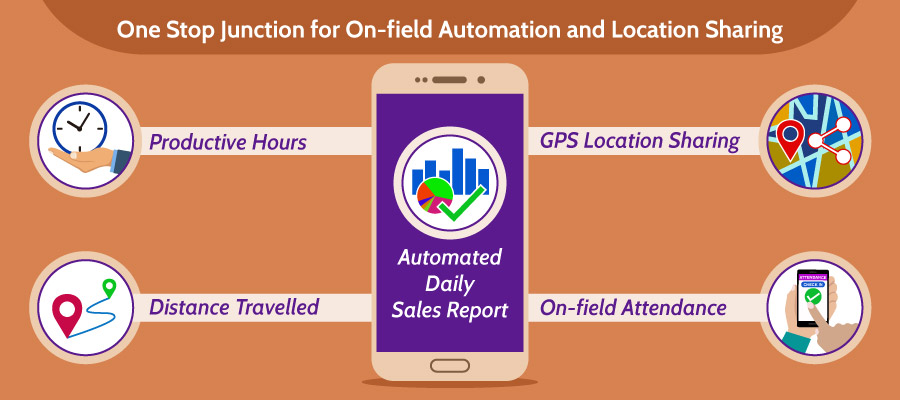 Sales team moves the cart of your business and hence you remain in a high radar. Needless to say why the performance of your sales team matters to you more than anything else. People with business acumen keep a proper strategy at place and think of driving the optimal productivity and efficiency. Think of a situation where real-time location of your team can be shared, where you can monitor their activities and where you can reduce their tasks by automating most of them and keep a proper plan for them!
Prior to beginning with the fact how it is fast changing the lives of managers and CEOs of the company by automating the tasks of their field employees, let us have a quick look at what it is.
Before all, a quick glance at what brings your sales down: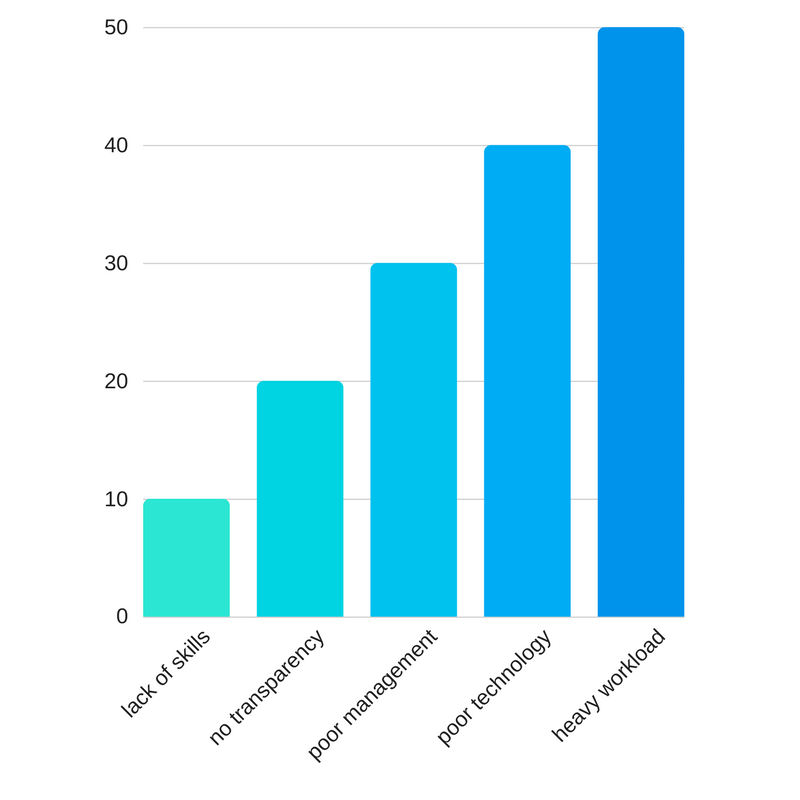 We have an automating and tracking tool that can turn the sales graph upside down by clearing the above roadblocks.
What is TeamSpoor?
TeamSpoor is an Android-based smart app that is meant to keep tabs on all the activities of your on-field team. It is a field sales activity tracker that can monitor things like the current GPS location with precision, the exact distance traveled by them and their productive hours with the help of meet duration calculator.
What All It Does?
To get the best value for money is the strongest urge of any buyer and you are no different. Before you download this app, the obvious question that creeps into your mind would be why Team'S poor and how it would be the best deal? How it would automate the tasks?….Unleashed here are the answers of such questions…
Real-time Location Sharing:
This helps in multiple ways. When you come to know the precise GPS location of your team many issues can be solved there and then. Like:
Your team member can be caught in a problem or a traffic jam. You can send a help and suggest an alternate route.
You come to know whether your team member has actually visited the place or not.
You know that whether the fuel is being spent in a right way or not.
The biggest of all advantages of TeamSpoor is that you can route the leads effectively depending on the position of your team member. The lead can be allocated to a member of your team who is at close proximity to a client's place to be visited. This leads in time and efforts saving and the chances of conversions get higher.
Automation of Daily Reports:
There are different things to be reported. Total orders won, reports on the progress of follow-ups, rescheduled meetings, unavailability of the clients, quotes placed for special requests and other such updates. In short, they need educate their managers about the progress with every single client in Daily Sales Report.
Now just come to think of a situation where this important task of the day gets automated. It saves a lot of time which can be directed towards other productive tasks and enables your team to be more productive.
TeamSpoor does this! DSR or Daily Sales Report gets automated.
Recording Attendance While On Field:
Another factor that hampers the efficiency of team is coming to the office just to mark the attendance. If your team members need to head towards the office daily just to mark attendance, our app has a solution.
Using this app attendance can be marked precisely wherever your on-field team member is. So, your team member may be busy fixing schedules or conducting meeting with client, he can mark the attendance while on go.
Calculating Productive Hours of The Day:
Above all, with the help of Teamspoor you can calculate the time spent on the productive activities. The team members just need to switch on the calculator before the task begins and close it once finished. You know the efficiency of your team members and can plan incentives and rewards for them which motivate them to perform better.
Get To Know The Exact Distance Traveled:
Which route do your team members take to reach the clients? Incurring on the fuel for the distance never traveled is one of the common pain areas. Here too, our app can prove to be of great help because you get to know the actual distance traveled by your team members in real-time.
Apart from easing day-to-day lives, technology has enabled businessmen to live smarter by automating the tasks and boosting their efficiency. Smart entrepreneurs always remain a step ahead of the crowd because they know what it takes to be successful. TeamSpoor is meant for such businessmen who realizes the importance of sales and sales team.
Let teamSpoor be a savior for the loopholes you are currently facing with on-field sales.
Also read: https://teamspoor.com/blog/?p=410