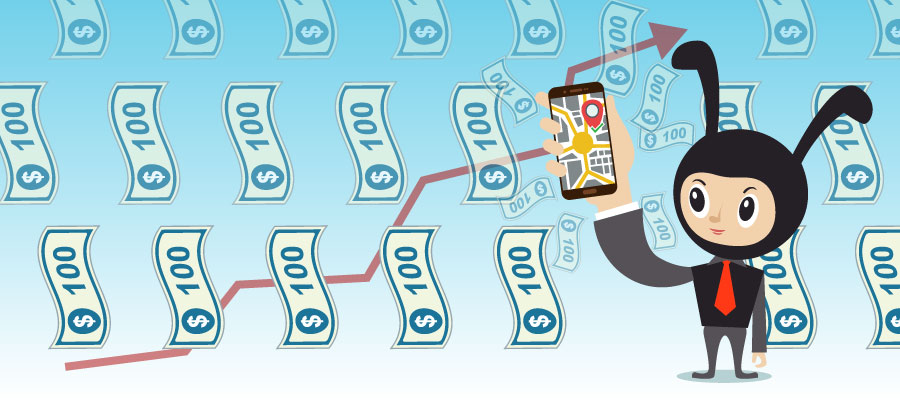 How will you define better business productivity? In simple language, business productivity is when organization executes each plan as per company's strategic management successfully.  Okay, now anything else that you find more important or can say equally important when it comes to Business Profits? Research shows organizations having properly workplace-engaged employees records considerable growth in a short time span so employee engagement at the workplace can be stapled as a key factor in business growth.
Well! Two main factors that play a major role in growth have been discussed above but are they two connected anyhow? I am not expecting here an obvious answer from your side i.e. yes, both are the threads of organizational growth so must be interlinked in some way. Instead a doubtful mark, entrepreneurs have found the above two factors robustly connected. And, these two factors should work in a synchronized manner only then revenue streaming into the business is possible.
Profits of Productivity Software
Business productivity software is helpful to define your true business growth. Plans that seem impossible to make successful can be executed perfectly with the help of productivity tools so the company can smoothly grow in this competitive economic world. Increased business productivity can be recorded when processes are made more automated, communication processes are made easier, more time investment is noticed on the business strategic objectives and maximum project completion is calculated in the results. Employee location tracking is such an advanced business productivity tool that helps to enhance the efficiency of each employee and their engagement at the workplace in order to meet out the business goal.
Employee monitoring solution helps create a communicative environment
Employee tracking software helps managers to keep the performance report of their sales staff at one online framework that eases the communication and distribution of work processes together. Keeping all details helps management to discuss business strategies with staff easily and also, carving out the measurable goals for the employees as per their potential, which, in turn, lifts up the overall benefit of the company. This software solution also aids to incorporate the transparency in the business model so each employee can see without any doubt that who is contributing what share of profits in the business growth. These results help to raise the motivation of employee and inspires them to work more effectively, thereby give a great kick to organizational development.
Employee location tracking helps create a virtually connected team
Don't feel disconnected with your employees as soon as they step out of the organization for field work. The location tracking software keeps connected the inside business with the outside business. Sales reps have to face multiple field issues; in such situation, they can connect to other workers in real time to clear their doubts. This process keeps business in a smooth run.
Tracking adds into Employee Motivation
Managers assess employee performance on an online platform and compare the skills with those required, and if find their performance level above the cut off then reward them with gifts and vocal appreciation. These awards help to keep employees motivated and also, shifting employees in another department when required in a move to bring more business benefits. If impediments are being seen in the business performance then it must be observed carefully and found out why it is happening. So with effective training and optimized processes business could be aligned with benefits.
Hence, here I can conclude,  employee location tracking is a way that eases business processes and improves the business productivity.