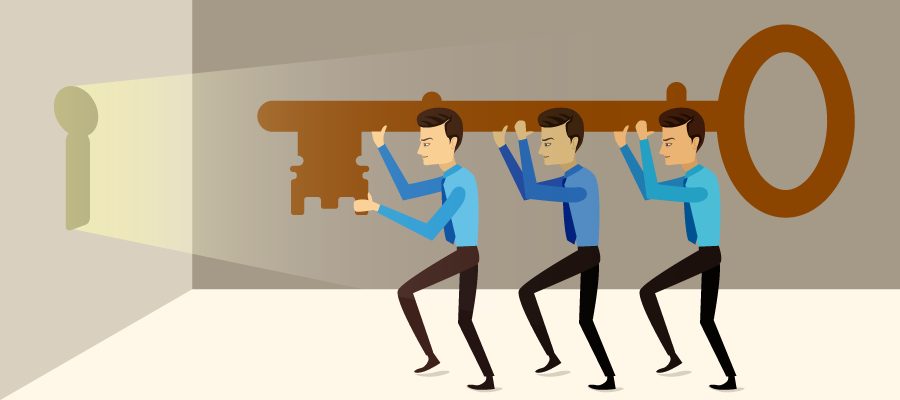 People don't buy Goods and  Services. They Buy relations, stories, and magic. – Seth Godin
In today's fast growing competitive world, organizations are under pressure because of rapidly changing customer needs and modernization in technology. Those who thoroughly accepting the changes and responding market in the more compelling way are building competitive advantages for rivals.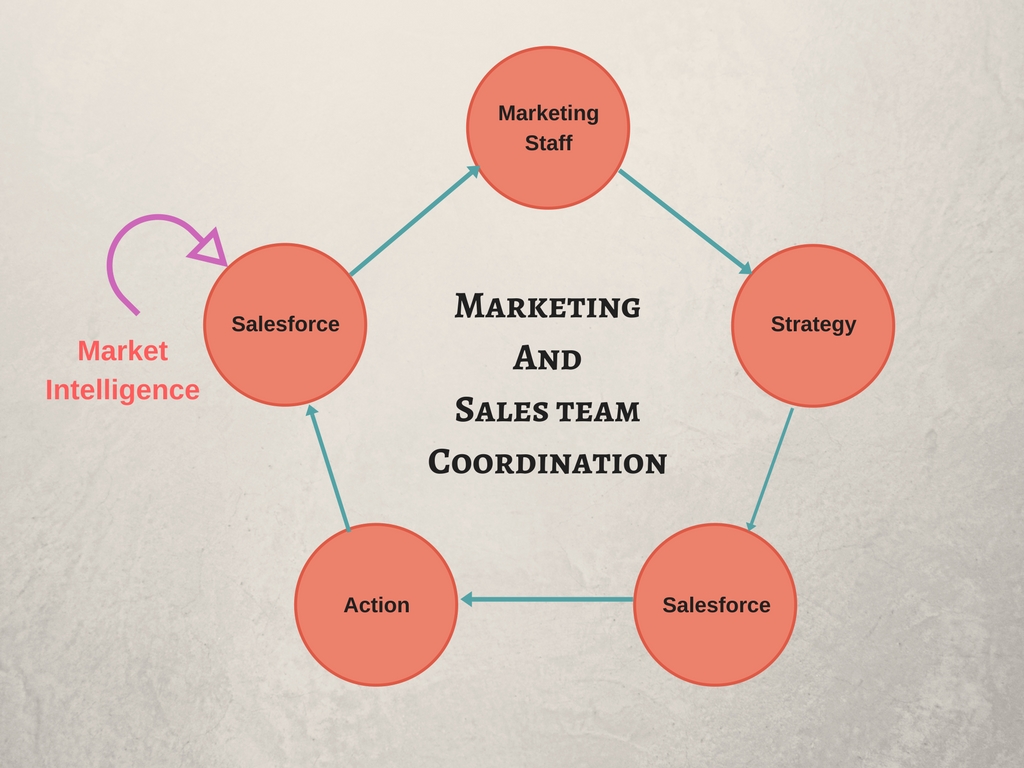 To keep business tuned with the financial profits, many business strategies based on the essential modifications regarding customer expectation, competitor's ideas, technical advancement etc, are incorporated. Sales and marketing staff are combinedly responsible for designing such strategies and making an analysis of market dynamics to shape the organizational dynamics. For example, many e-commerce websites are tracking footprints of the renowned online market giant Amazon in order to be more successful.
Business will be inconsistent if Marketing and Sales have different ways
Marketing and sales both are known for 'outward looking' as they concentrate on customers and market. A marketing team creating a number of qualified leads and a strong sales force can make no miracle independently. For financial growth, both must be indulged with each other.
The common scene inside many organizations today is – marketing department is blaming that sales force is using outdated creative logics and bringing sales down whereas sales team is disappointed with the marketing staff for high budget and setting sky-level prices which can be used for further sales people hiring or better commission.
What statistics says…..
56% companies don't run any specific program to align sales, marketing, and channel department.
45% of healthy leads don't get converted just because of the sour relation between marketing and sales staff.
16% companies are listed as the successful giants as their sales and marketing team work collaboratively.
Marketing-Sales War impacting Business adversely
Any organization is being run only because of making money or collecting financial benefits. But, sometimes instead of getting profits company has to face loss and in the worst case, end of the business too. Well! This situation might come due to many issues like bad customer service, less product value etc. but one of the most noticeable reasons is the strong battle between marketing and sales staff.
"Marketing and Sales are simply playing Blame Game"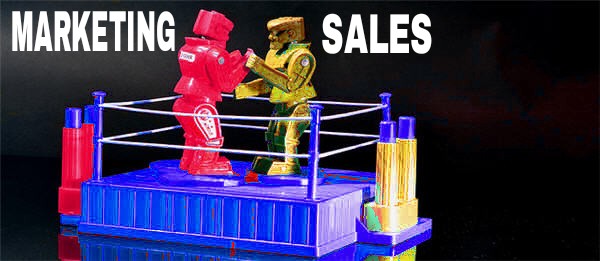 Marketing people think sales executives are not doing any tough job, their strategies have no base and they have no clear idea about which the current market is revolving around. On the other side, sales team think the marketing department doesn't interact with the customer directly hence, their ideas, banners or advertisements are not that effective as all these have no synchronization with the customer needs.
Sales Team Management is a logical implementation to yoke Sales and Marketing Staff

Big thanks to technology for serving us with the most satisfactory and accurate solutions to our problems! Resolving the marketing-sales issue has been very wheeling and dealing over the years. But, some big enterprises where these two individuals working as a unit, have accepted the technical solution to win over this rivalry matter and consequently have been listed among top market leaders because of fast financial growth.
With the help of employee management software, the marketing manager can directly access all the real time data of sales related activities done by the field staff on the field. Based on this authentic data, the marketing team can frame strategy that helps effectively to hit the business goal. Also, the software solution works as an interface between the two and incorporates transparency in the whole system.