The "settings page" is the most important module of the CRM because you can access all your account settings as well as the billing section to upgrade and renew your services only from here.
Only administrators can access the "Settings" page in the CRM.
There are multiple ways for an administrator to access the settings page.
From the dashboard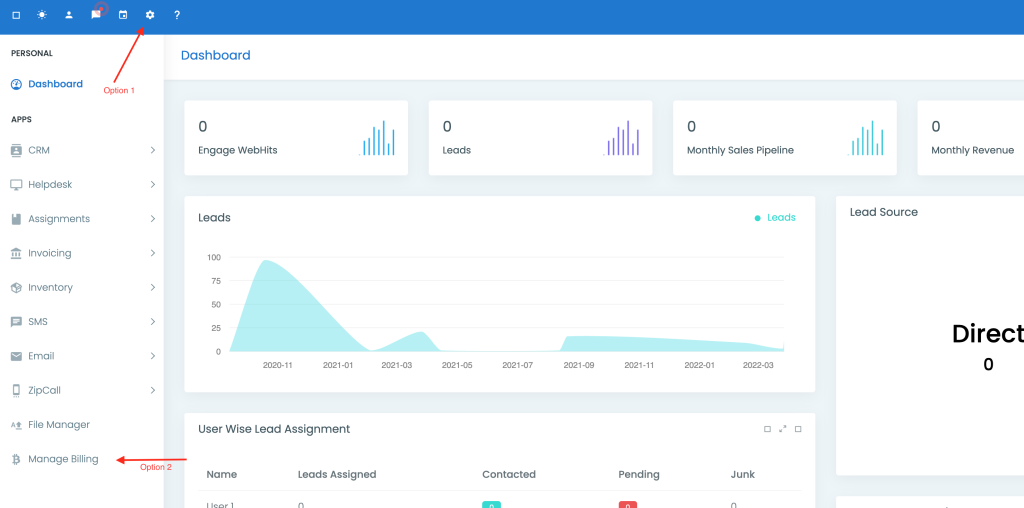 From the dashboard or anywhere in the CRM, a user with administrator privileges either click on the "gear" icon on the top bar or else, from the left menu, can click the "Manage Billing" button. In both cases, the user will be taken to the settings page.
A settings page would look like something as below given image;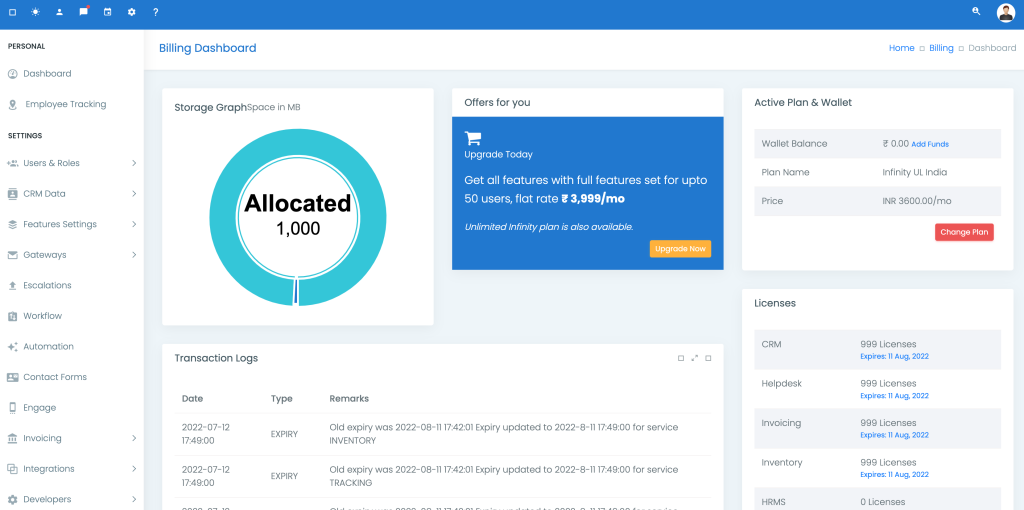 This page will give you access to all settings for the CRM.