UPTO 40% DISCOUNT UNTIL
#1 Field Force Tracking Solution
Track your field force in real-time from your desktop or mobile. Automated reports, alerts and geo-tagged attendance with performance analysis.
Preferred by 3,000+ companies to track their 40,000+ employees worldwide
Real-time Location
Track your real-time location during their working hours. Also, get alerts when somebody is wasting their time.

Performance Analysis
Beautiful and informational graphs to judge the performance of your on-field staff and teams.
On-time Reporting
Real-time reporting allows faster decision making and upto date data from the field staff all the time.
Real-Time Location
Get real-time location of your team. With InstaTrack you can track the location second by second. With patent pending technology you can also get alerts when somebody is wasting their time by staying at a location where they shouldn't.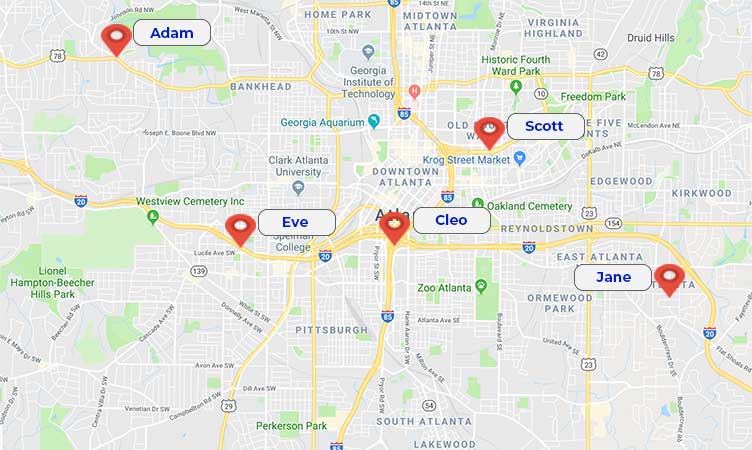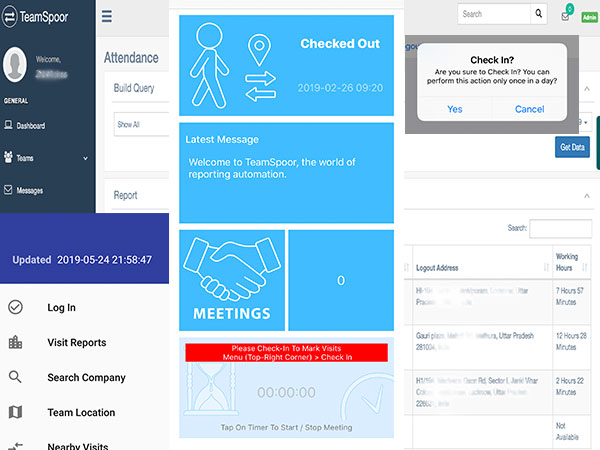 Attendance
Getting the Clock-In and Clock-Out time of the employees is as easy as pressing a button on your mobile. All they have to do is to mark the same once in the morning and once when they are leaving the office.
All others reports will be calculated by the system automatically.
Route Map.
Route maps are the best way to judge where your team is wasting their time or are they following the most optimised route to their meetings or destination? Route map gives a clear idea about the field executive's performance during the day.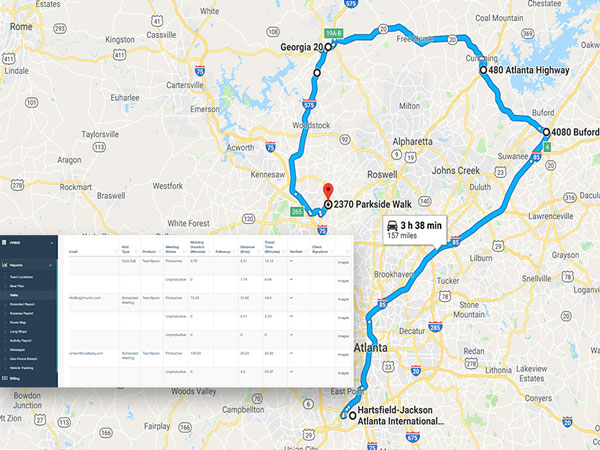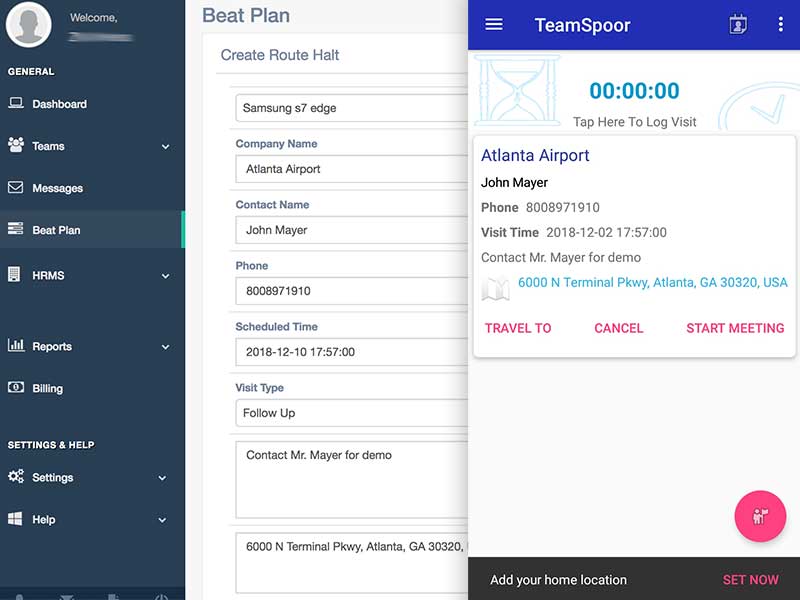 Beat Plan - Schedule Jobs
Schedule all the tasks/jobs like delivery, visits, followups, installations, etc. in advance for your team. With beat plan, TeamSpoor also guide your team with an optimised route, which will save their time and your money.
Extra components to manage your business better.
Our HRMS components help companies in their payroll. From automatic conveyance calculator to leave & attendance management to expense manager.
Route Distance Calculator
Automatically calculates the distance traveled by your team from checked-in time to checked-out time. No more guess work.
Leave Management (HRMS)
Manage leaves right from the TeamSpoor app. No more sending mails and missed communications. Allow managers or HRs to approve/reject in a click of button.
Expense Manager
Upload the expenses right from the mobile in real-time with an image of the bill. No more paper work and missed reimbursements.
Learn How TeamSpoor Helps Your Business
TeamSpoor improves your field force performance and ensure accountability - Try Now
Most Advance Field Force Tracking Solution
Manage your field force right from your computer.
Works anywhere in the world, offline or online. Real-time reporting ensures highest productivity.
Get Free Trial
Our Pricing Plans.
Our plans are designed to meet the requirements of both beginners
and players. Get the right plan that suits you. Pricing is only for users being tracked per user/month. We also have unlimited users plan.
Starter
$ 1
Yearly Contract
Live Location on Mobile
Real-time Visits
Geo-tagged Attendance
Single Team
Free trial, no credit card required
Basic
$ 5/mo
Everything On Starter
Maps on Desktop
HRMS
Expense Manager
Multiple Teams & Offices
up to 100 Users
Free trial, no credit card required
Enterprise
Having over 100 users? Get a custom price plan.
Everything on Basic
Advance Features
Organisation Hierarchy
Multiple Teams & Offices
HRMS
Expense Manager
InstaTrack
Route Distance Calculator


Frequently asked questions
Drop us a word if your questions isn't listed here. Well get to you within 24 hours
What exactly is TeamSpoor?
TeamSpoor is a field force management software, which provides real-time employee location tracking, performance analytics, attendance and leave management, time-sheet, route distance calculator and real-time reporting.

TeamSpoor helps managers and senior management to track the performance of their field or remote staff in real-time and fill the revenue leaks.
How will I be charged?
You will only be charged for the number of users you are tracking through our Application.
Managers & Admins are free depending upon the plan.
How accurate is Route Distance Calculator?
To track the real distance between two locations we use various Mapping agencies data like Google Maps, HERE, TomTom and some regional players also.

Since, we do not use arial distance, you can be rest assured that the distance offered by our app is almost accurate.
What are the prerequisite of getting the service?
To start the tracking, your employees must have a smart phone running Android 4.4+ or iOS 8 with an active data plan (internet connectivity). Also, the smartphone should support GPS functionality.
Will I get a refund if am not satisfied with the product?
We provide a seven days free trial to all our customers without the need of entering any credit card details. If after seven days you feel the solution is right for you than you can go ahead and upgrade your plan. Once, the plan is upgraded you will not get any refund for the said term. However, you can cancel your service anytime you may like.